Your warehouse is an important part of your customers' buying experience.
To provide excellent customer service in a fast-paced industry, it is important to ensure warehouses have the necessary stocks beforehand to get the products to the customer at the right time.
Why is warehousing important?
It is the central location between storing, receiving, and dispatching goods to the end-user.
Secured storing of goods and better inventory management
Reduce shipping costs by delivering goods as a whole rather than one by one.
Store goods that can go out of season and resell surplus goods when in demand.
It is like an insurance policy that your goods will be well kept in the condition that it needs to.
The use of Robotics in Warehousing
The first robots introduced to the supply chain were seen in manufacturing. The first robotics patent was filed in 1954 by George Devol which was granted in 1961. The first industrial robot was created by his company, Unimation in 1956. The first introduced robot was only able to move material about dozen feet.
Robotics arms that could be operated using programming were the first use case of robotics in the supply chain.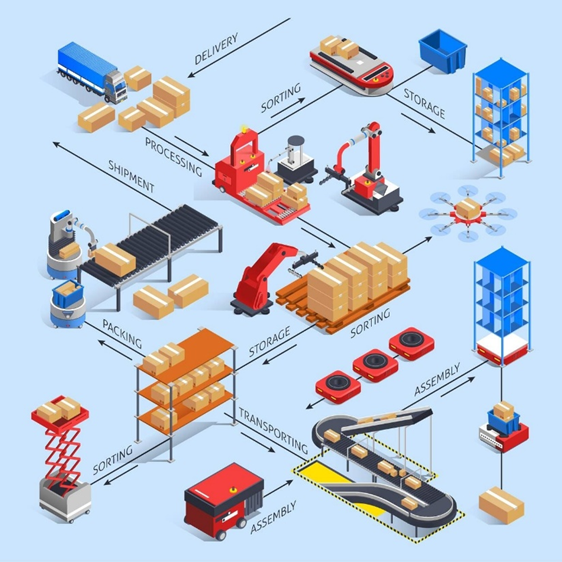 Now robotic automation is combined with AI and IoT for automated and intelligent warehousing systems that are capable of picking and placing, packing, moving and replenishment of inventory. Robotics in warehousing involves the use of robots that are programmed to automate repetitive tasks that were previously carried out by human resources.
In 2019, the global warehouse automation market was worth $15 billion and the market is expected to grow and reach $30 billion by 2026.
Types of Robotic Automation used in warehousing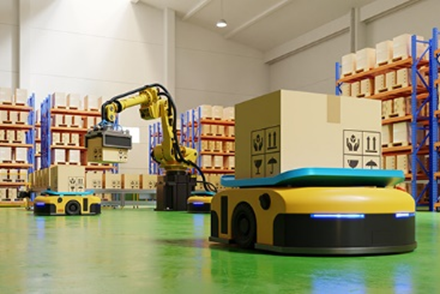 Automated Guided Vehicles (AGV)
AGVs can be used to navigate in the warehouses. This is done by using embedded markers or advanced LiDAR, a technology that uses robots to receive what's around them by recording reflections from a spinning laser array.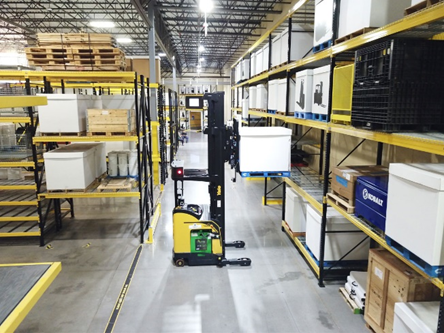 Autonomous Mobile Robots (AMR)
AMR uses LiDAR sensors, infrared or onboard cameras to navigate in the warehouse. AMR are capable of creating their own routes and navigate around obstacles without stopping, which makes AMR efficient.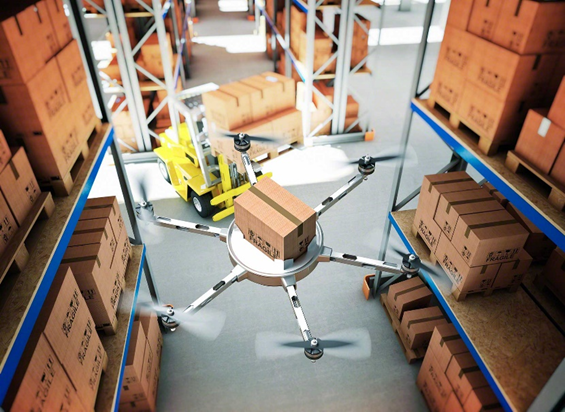 Aerial Drones
With the size and the speed of drones, they're are capable of travelling to every corner in a warehouse. This makes drones the most ideal for inventory scanning. They are capable of scanning and estimating the availability of inventory and updating the inventory automatically.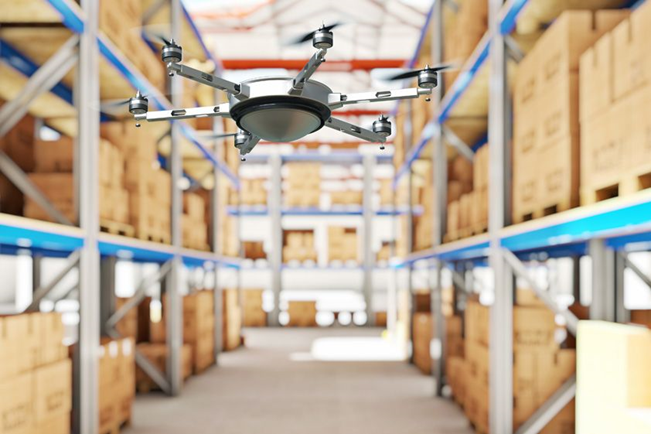 Unnamed Aerial Vehicles
UAVs are controlled by human operators and they perform the same task as aerial drones.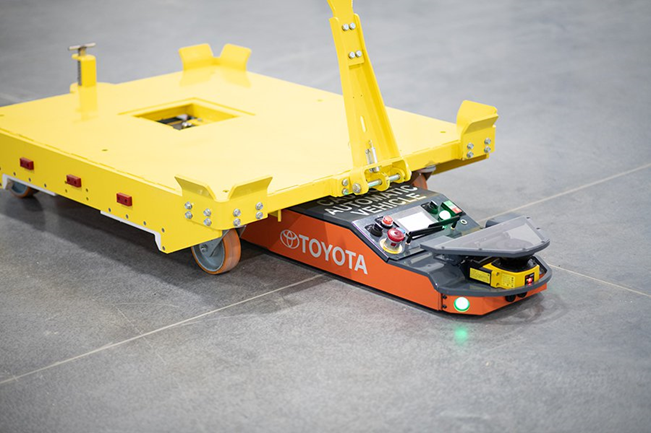 Automated Guided Carts
AGCs, performing the same tasks as AGVs carry small amounts of material.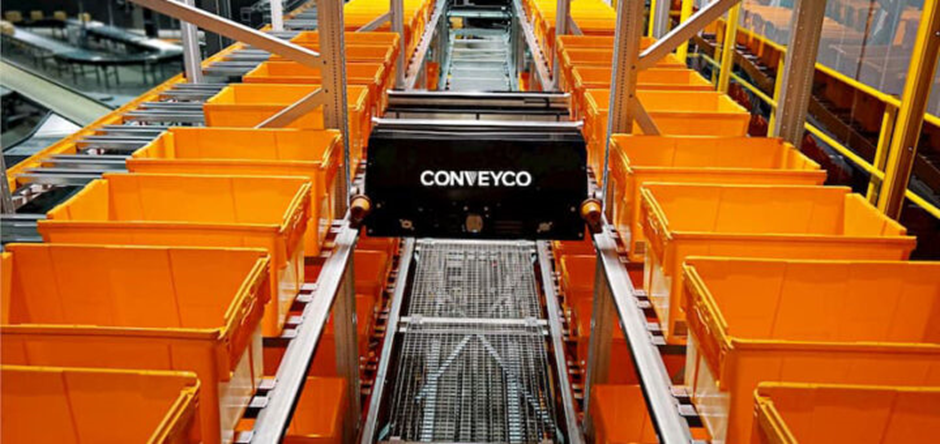 Automated Storage and Retrieval Systems
These robots are created to retrieve products from aisles using cranes or lifters, moving along a fixed track.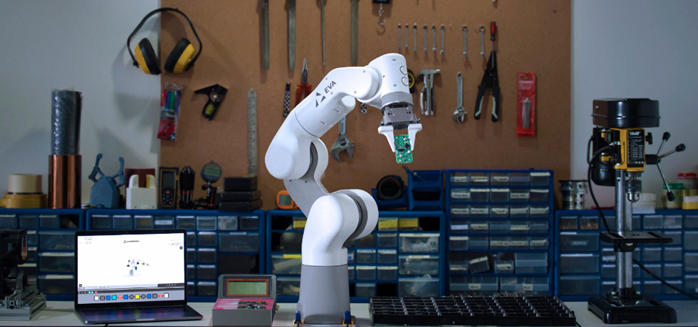 Collaborative Robots
Cobots are created for direct interaction with humans in a shared space. They can be mounted and programmed to complete repetitive tasks.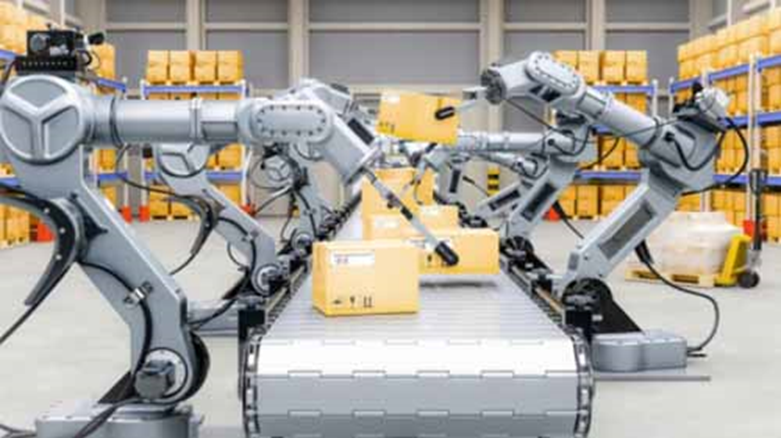 Articulated Robotic Arms
These robotic arms are created to pick, pack, unload containers, assemble components, or construct pallets. These robots are attached to a wheeled base.
G2P vehicles are capable of travelling in the warehouse and bringing items to employees.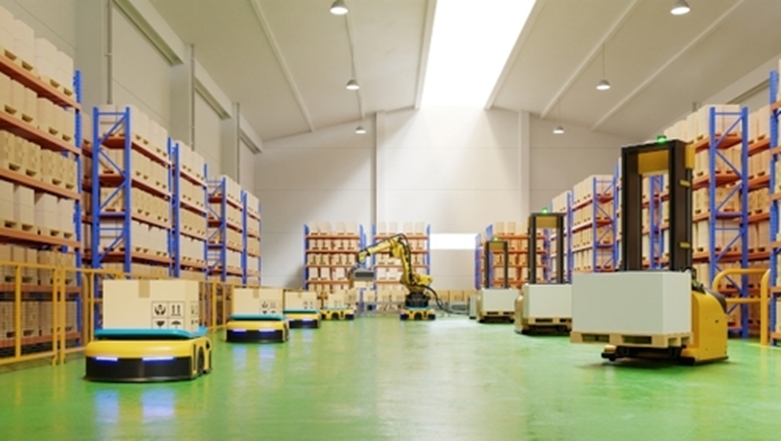 Augmented Reality : Augmented reality is a technology that augments the real environment overlaying it with the up-to-date digital information on the screen of your mobile device.
So How does Augmented Reality Work
When it comes to the approaches behind AR, the immersive technology can be based on the following:
Reports by DHL state that warehouse management accounts for 20% of all logistics costs, so by investing in Augmented Reality Is Poised To Enhance Efficiency In Warehouses.
What does the Experts say?
With the growing maturation of the collaborative robotics world, there's a logical inflection point with end users that I'm beginning to see more frequently. Industries such as healthcare, e-commerce, logistics, manufacturing, and others are all adopting a second or third wave of robots. And in most cases, those robot purchases are different from the ones already in place. Interoperability is the next big challenge in robotics. If a robot from Vendor A doesn't communicate with a robot from Vendor B, then the end-user is going to have a problem on their hands. It's not only vital that robots from different companies can communicate with each other, but this lingua robotica also needs to extend to other devices such as smoke alarms, elevators, and more.

– Brian Gerkey, co-founder & CEO, Open Robotics
Automation of warehousing enables freight forwarders and 3PLs to allocate their human resources more efficiently while ensuring warehousing operations is run smoothly. Warehouse automation allows the first mile and last mile fulfilment to be a priority for freight forwarders and 3PLs.
An efficient automated warehouse system is built with the integration of the right technological systems. All of the integrated systems should work seamlessly to create an effective warehouse management system. This includes every system, from the software used to robotics and automation used.
Implementing warehouse technology is mandatory to become a Digital Freight Forwarder in 2022.
CargoWise is an integrated digital management solution that is used by companies operating in the logistics and supply chain industry. CargoWise warehouse solutions provide a comprehensive, scalable solution to manage warehouse and distribution processes. View and monitor goods movement and stock levels with a full inventory audit trail.
Optimise your warehousing and distribution processes (cargowise.com) with the The CargoWise Warehouse Management System.
Improve data quality
Automate data entry and customer interfaces to increase accuracy – making it easy to optimize operations as your business grows.
Streamline processes
Automation tools help ensure you release the right job at the right time and improve delivered-in-full-and-on-time statistics.
Total transparency
Increased visibility allows you to scale your warehouse operations to manage seasonal changes, business growth and high-volume customers.
By sharing data in real-time across your operations and automating your processes as much as possible, CargoWise gives you and your customers the access and visibility needed to ensure cargo moves with greater ease along the supply chain.