With SFL Insights they reduced their data entry tasks by 88%
In a world that is always evolving, it seems as though there has been an overnight acceleration into digital space. The freight forwarding industry is competing to become digital forwarders as many businesses are growing into digital transformers.
Sozo Logistics through visionary leadership and a growth driven team has become one of the first South African freight forwarder businesses to offer their clients a White Label Mobile and Desktop App that is directly integrated with their CargoWise One system.
Company Overview
A privately held global logistics company, SOZO Logistics has operations in South Africa and the United States in addition to a wide network of partners around the world. Shareholders are personally invested in the company, which was founded 19 years ago with the ideals of a corporate logistics firm and the flexibility of owner-management, to ensure that every shipment is handled with individual care.

Total savings from Automation by SFL Insights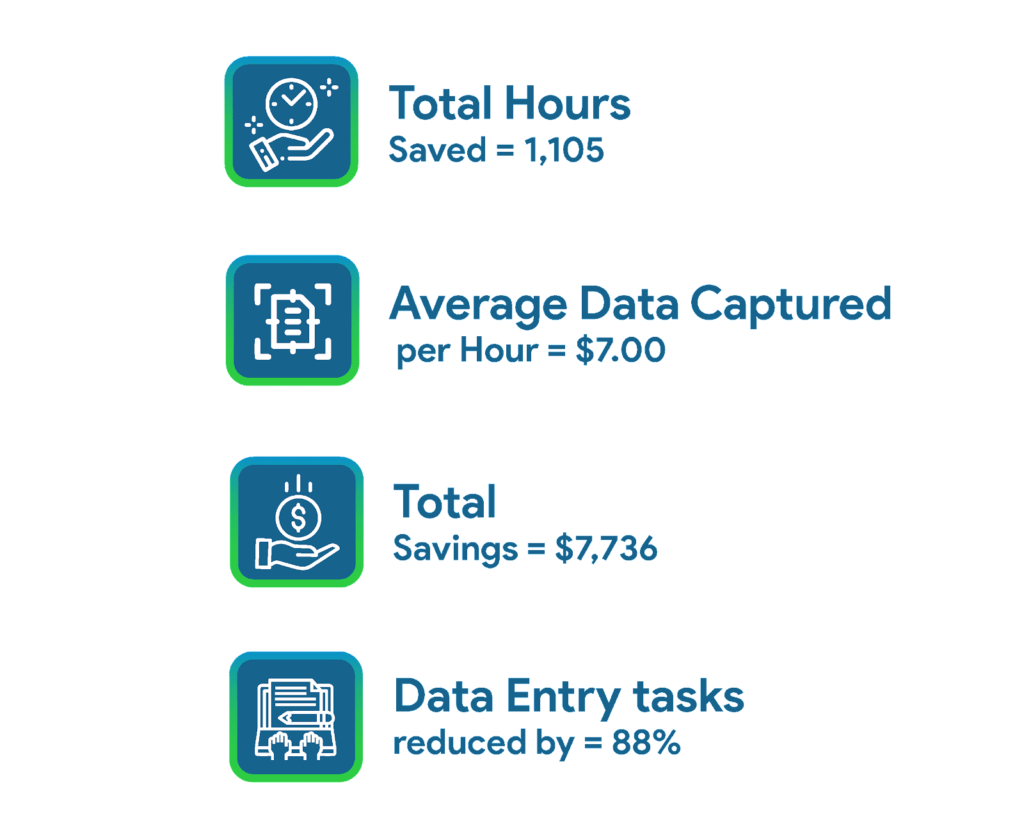 Solutions
Automate tasks and workflows
Automate track and trace and Quote process with Webtracker
Limitations with Webtracker was replaced with a Mobile and Desktop App version of SFL Insights
Increase internal communication with WhatsApp chat on app
Easy upload of documents synced with your CargoWise One system
Built in automated notifications when milestones or docs added, Credit limit increases Warehouse CW1 Automations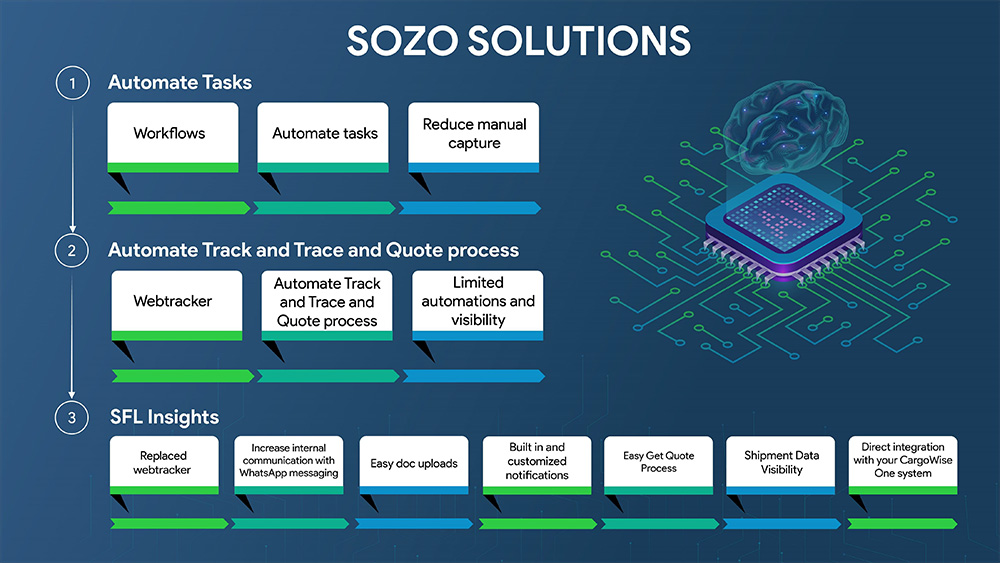 With the implementation of SFL Insights, SOZO logistics revolutionized their operations, benefiting from user-friendly document uploads directly into their CargoWise shipment files.
Watch Joshua Watson, the Supply Chain Specialist and Head of Business Development at Sozo Logistics and discover the features and benefits that have made Sozo Logistics a trailblazing digital forward.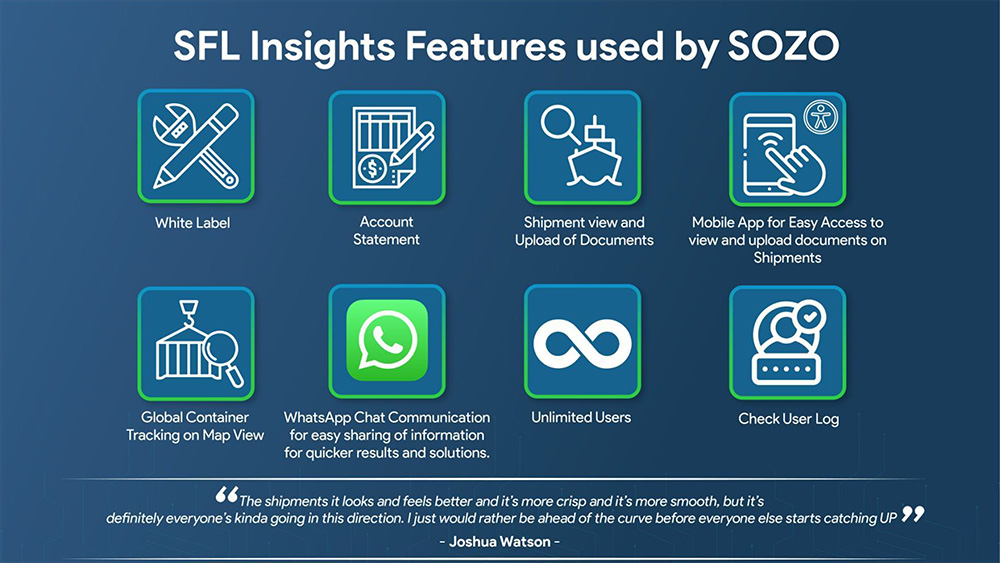 Unlock digital transformation, streamline tasks, automate processes, and enhance communication in your freight forwarding operations with SFL Insights.
Download our brochure or visit our website to start your journey with SFL Insights today!