Revolutionizing Warehousing through Digitization
"The single biggest benefit to warehouse automation is accuracy! Speed is helpful, optimization on resources is welcome, but accuracy in a warehousing business is paramount." – Jan Bednar, CEO of ShipMonk
Are your customers experiencing a delay in receiving their orders due to limited workforce?
Are you experiencing a decline in the order fulfillment capacity?
Do you have accurate inventory counts?
Are you still using spreadsheets for inventory management?
Do you identify problems in your supply chain with customer satisfaction data?
These are some of the questions freight forwarders are constantly plagued with.
Warehouse automations are gaining a foothold in the ever-changing scenario of logistic businesses and carries an excellent potential for delivering enhanced user experiences.
Automating and optimizing warehouse operations are not a same-size-fits-all process. Every asset management team requires a strategic, custom-designed plan that suits their needs and techniques.
We are pleased to announce that we are an official business partner of Microlistics.
About Microlistics
Microlistics is part of the Wisetech Global Group that serves to combine centuries of logistics expertise and software to power the most advanced warehouses in sophisticated supply chain ecosystems under the banner of "Warehousing Made Simple".
To learn more about how our partnership with Microlistics will benefit you, click here.
This is how we help you digitally elevate your warehouse operations:
1. One Inventory Dashboard for both Operations and Warehouse team
No back-and-forth communication between teams
One screen solution
Real time stock movement visibility for all departments
2. E-Doc Visibility for your Client
Includes real picture of driver, transporter, and goods; as well as the dock pack which is sent to the client along with the GRN (Goods Received Notes).
3. SFL Customized Template
Creates 50 Receive jobs in 15 minutes
Template can be designed as per Client Attributes
4-hour jobs converted to a 4 minutes job
4. RF Scanner Purchase, Installation, and Training
List of Vendors explored
Purchase from a local provider
Followed by an SFL training and implementation strategy
5. SFL BPO Service to eliminate the creation of Warehouse Receive Jobs
Warehouse Managers usually must work on the system for hours and finalize goods one by one.
Our data entry professionals team entirely eliminates this task, thus saving Time and Cost.
With this Process in place, the warehouse manager must only wait for the final order to Dispatch the Goods and the POD from the Transporter.
6. Track and Trace & Real Time Visibility of Stock
Dedicated Report for warehouse customers
24/7 Track and Trace of stock (even after Dispatch of Goods from Warehouse)
Onsite and Offsite Warehouse Audit
7. Integrating with vendors and clients at once:
Eliminates paper entry work
Reduces the manpower cost
Saves time which will lead you to
Having connected systems for data transmission, and thus
Increase the productivity of your warehouse services.
8. Implement the Quantity Check Matrix and Automate Everything
Automate storage charges and calculations
Transit warehouse and 3PL warehouse operations
Periodic Billing automations
How will warehouse digitization benefit your business?
Digitizing your asset management and implementing a sound WMS (Warehouse Management System) will drastically improve your business efficiency and customer satisfaction. Here are a few ways it does this:
Efficiently control and monitor the flow of products in your warehouse
Amplify stock visibility and eliminate errors, in real-time
Achieve flexibility with business architecture through customized workflows
Access inventory management accuracy and precise breakdown of warehousing costs
Optimize the productivity of your operations and adapt to individual KPI management
Four businesses we worked with, to elevate their warehouse operations:
ALS
Gap analysis for quick goods delivery
CargoWise Warehouse Module Implementation
In a 6-month period, expanded from 1 warehouse to 4
Manual labor reduction due to extensive automations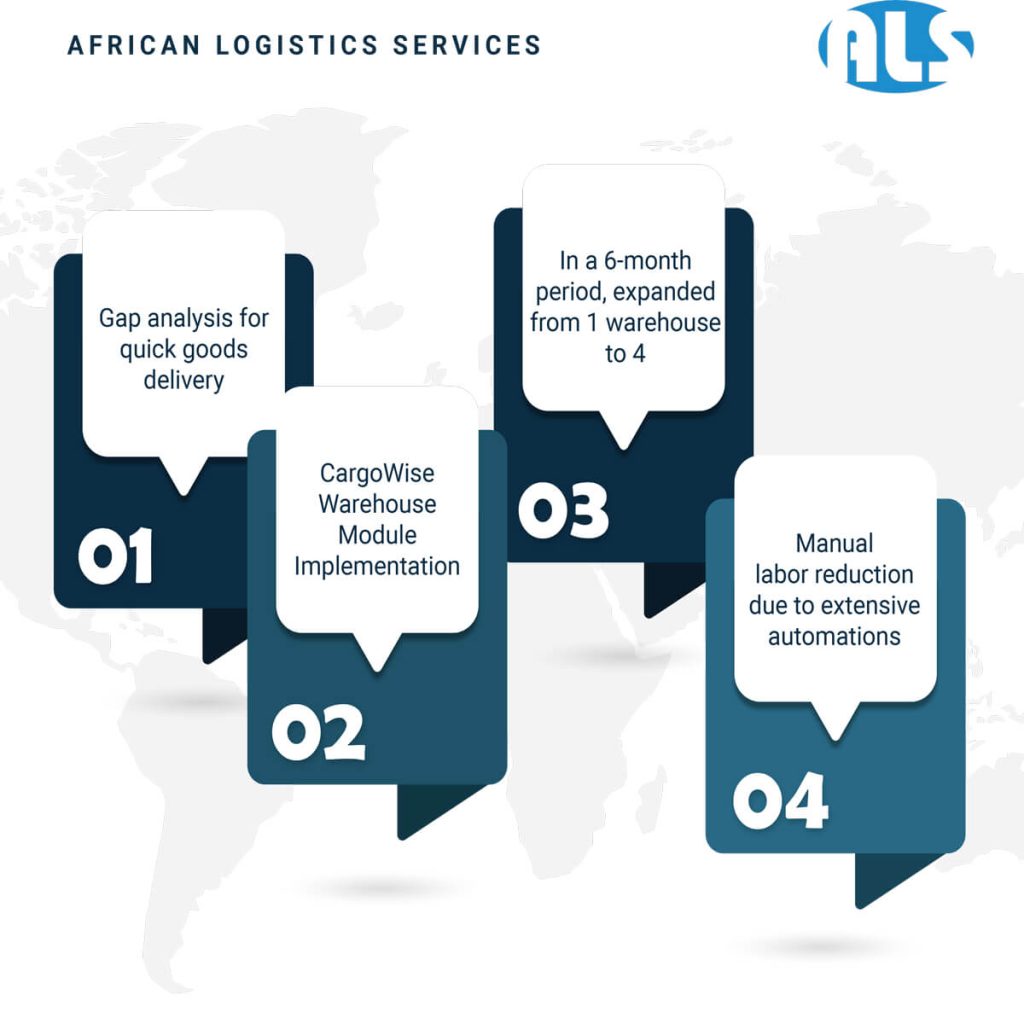 RIF
E-commerce website update
Warehouse stock integration with website
Goods delivery notification system
INTRASPEED
Consultancy & Training to use CargoWise to its full potential
Automations to reduce manual work
Creation of custom templates and operationalizing them
4 hours work converted to completion in 4 mins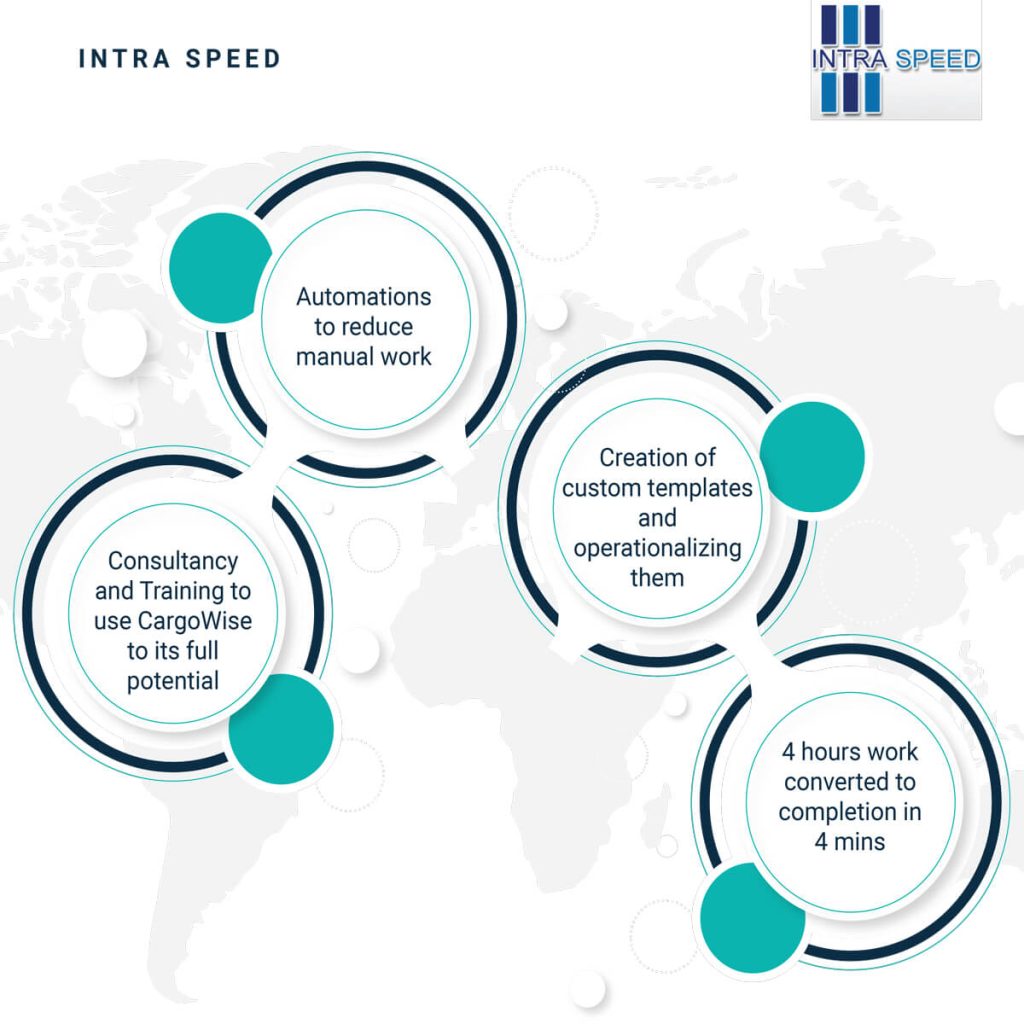 GLOBAL CARGO (MIAMI)
Scanners fully implemented, thus optimizing throughput of goods handled in the warehouse
Customized documentation and processes
Gained new Global Account by implementing Transit Warehouse process and visibility features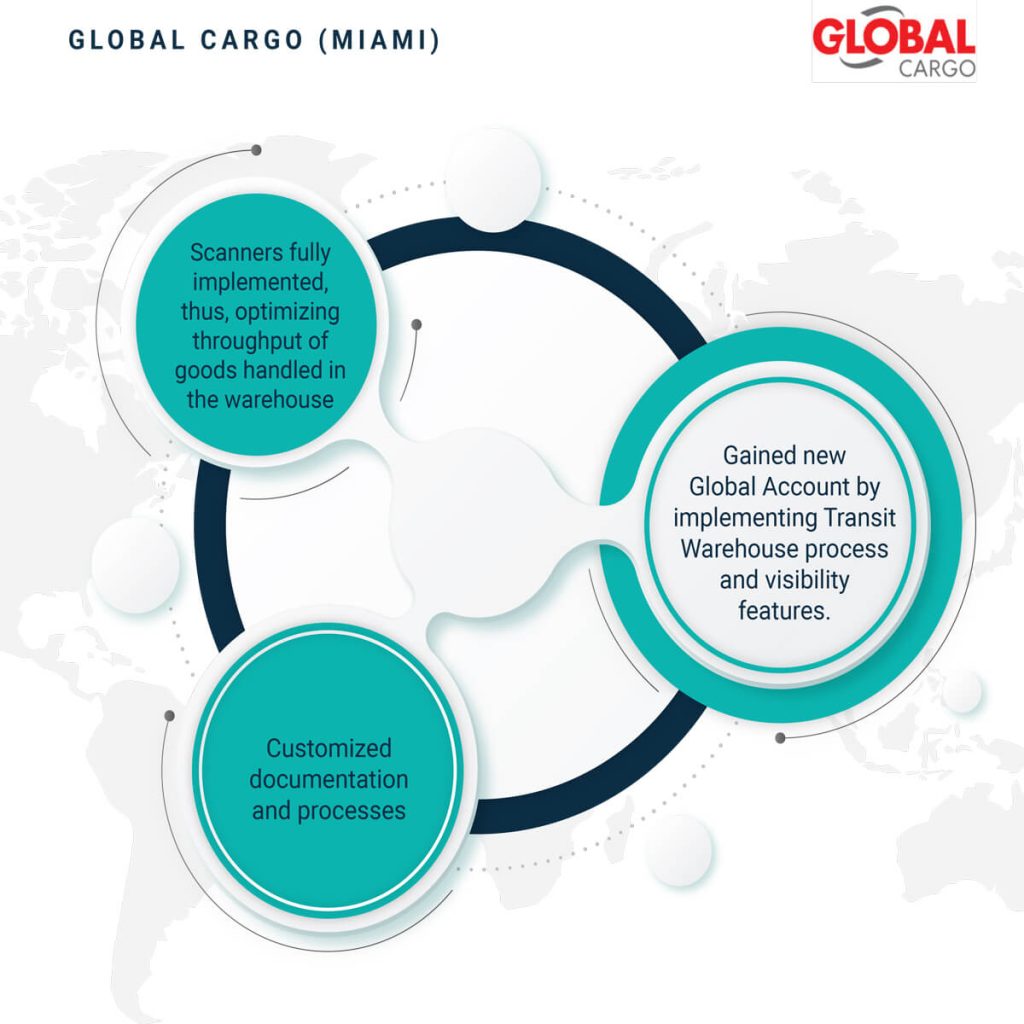 The biggest challenges in warehousing right now:
Accidental redundancy, messy warehouse layout, bad inventory management, excessive spending on labour and poor damage control, are some of the challenges that can derail your warehouse operations.
According to a report by McKinsey & Company in 2019, about £300 billion (approximately $385 billion) is spent each year, worldwide, on overall warehousing costs.
"When operations upgrade their pick & inventory systems from paper-and-pencil to a more integrated form of order processing, they enjoy on average a 25% gain in overall productivity, a 10-20% gain in space use, and 15-30% more efficient use of stock."
Meet Saurabh, our Head of Warehouse Automations
And finally, want to see exactly how ALS increased their productivity by a whopping 256% Spike through Warehouse Automations? Click here to read the full case study, or read the summary below:
It's time to digitally elevate your warehouse.
You can speak to our Microlistics Business Partner and Platinum Certified CargoWise team of professionals to understand how we can effectively support your logistics business, provide better customer service, and guide you to highly efficient warehouse management solutions by booking a free consultation call here or email us: connectwithus@softfreightlogic.com