Women in the global workforce: But why them?
Women should not be favored over men in business. Such an approach, at its core, is disastrous.
What if a man can do a better job at driving a truck? What if a male sales executive drives more business?
Wait, wait – what are you getting at, you ask. What is the problem?
The problem, dear reader, male or female or non-binary, is that potential, skill, and experience do not have a gender. But history has no account for this logic.
Women were not allowed to vote in the UK until 1918, and in America until 1920. Saudi Arabia lifted the ban on women drivers only recently in 2018.
From being oppressed and sidelined for too long, women and their rights have come a long way.
But let's play a small game. Imagine a CEO of a reputed, Fortune 500 company.
Do you see a neatly suited woman?
All around the world, laws have been implemented to eradicate gender biases and discrimination. But the existence of a law does not mean discrimination and biases are gone.
In fact, gender biases still loom large, especially in business environments, including the logistics industry. And that translates to unfair treatment, and uneven opportunity.
In this article, we will address the barriers to women in the workplace, and what women and business organizations can do to close the gender gap. Additionally, we talk about women in the supply chain and the future of women in the logistics industry. Keep reading!
Challenges for women in the workforce: Stats and Solution
Women Lack Financial Literacy
Managing money is no easy task – but is an essential skill nonetheless. Females from diverse backgrounds and age groups experience difficulties balancing the need to secure a stable income, acquire education, attend to familial responsibilities and plan for their retirement.
According to a UBS Investor Watch Survey in 2021, 68% of women had initiated conversations about finances within their families, but only a fraction of them took action.
A 2020 McKinsey Insight on women's wealth management said that compared to the previous five years, 30% more women in marriages are making financial decisions.
These numbers suggest a positive growth in wealth management among women. But there's a long way to go. So what can women do about it?
We contacted Nicole Castillero of Annuity.org to comment on the prevailing gap in financial literacy among women. This is the advice she offers:
"Single and married women often prioritize the needs of their children and ensure stable housing. Women are disproportionately responsible for caregiving and may be more likely to leave the workforce due to familial obligations.
It's important for women of all ages and backgrounds to educate themselves about financial decision-making. By planning and making smart choices with their income, women can improve their financial well-being. Empower yourself by taking control of your spending and saving habits."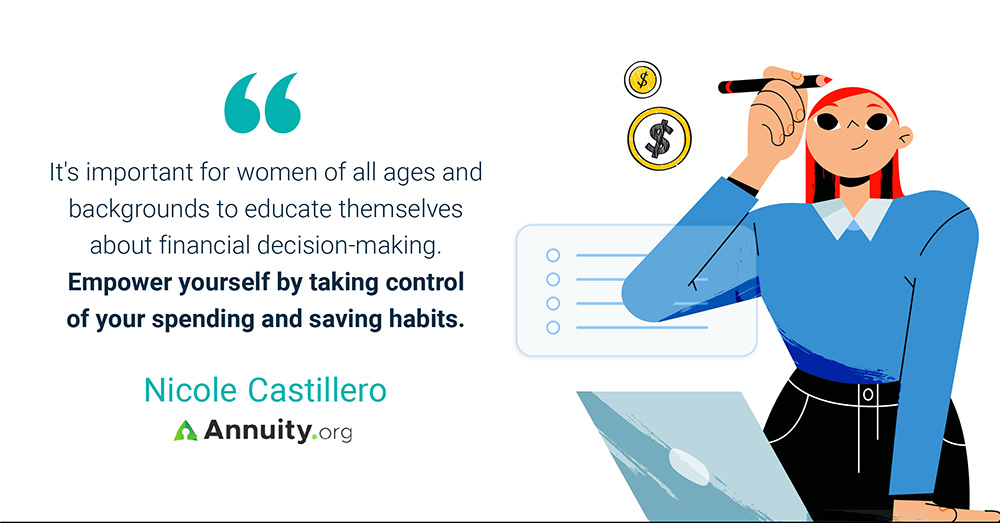 Gender inequality is well and alive
In 2015, the United Nations established 17 Global Goals in a bid to ensure peace and prosperity for people by 2030. Of them, Gender Equality was listed as the fifth sustainable development goal.
Fast forward to 2022, according to the Global Gender Gap Report 2022 by the World Economic Forum, it will take us 132 years to close the gender gap. They blame the ongoing pandemic, climate change emergency, and the rise in the global cost of living for this gulf.
But is that all? Women still face gender-based discrimination in their workplace. Surely men don't think women melt glaciers and directly influence oil prices?
Here are some of the things that torment women and their careers:
Pay gap – Women still earn 17% less than men.
Sexual harassment and violence – 38% of women experience inappropriate sexual advances in their workplace. Women are more likely to experience various levels of microaggression.
Pregnancy discrimination – Women might not be hired due to their potential to give birth. Pregnant mothers are paid less than working men. Moreover, previously employed pregnant women find it harder to get jobs after giving birth.
Poor senior representation – If a male has a 100% chance of being promoted to manager from an entry-level position, a female only has an 87% chance.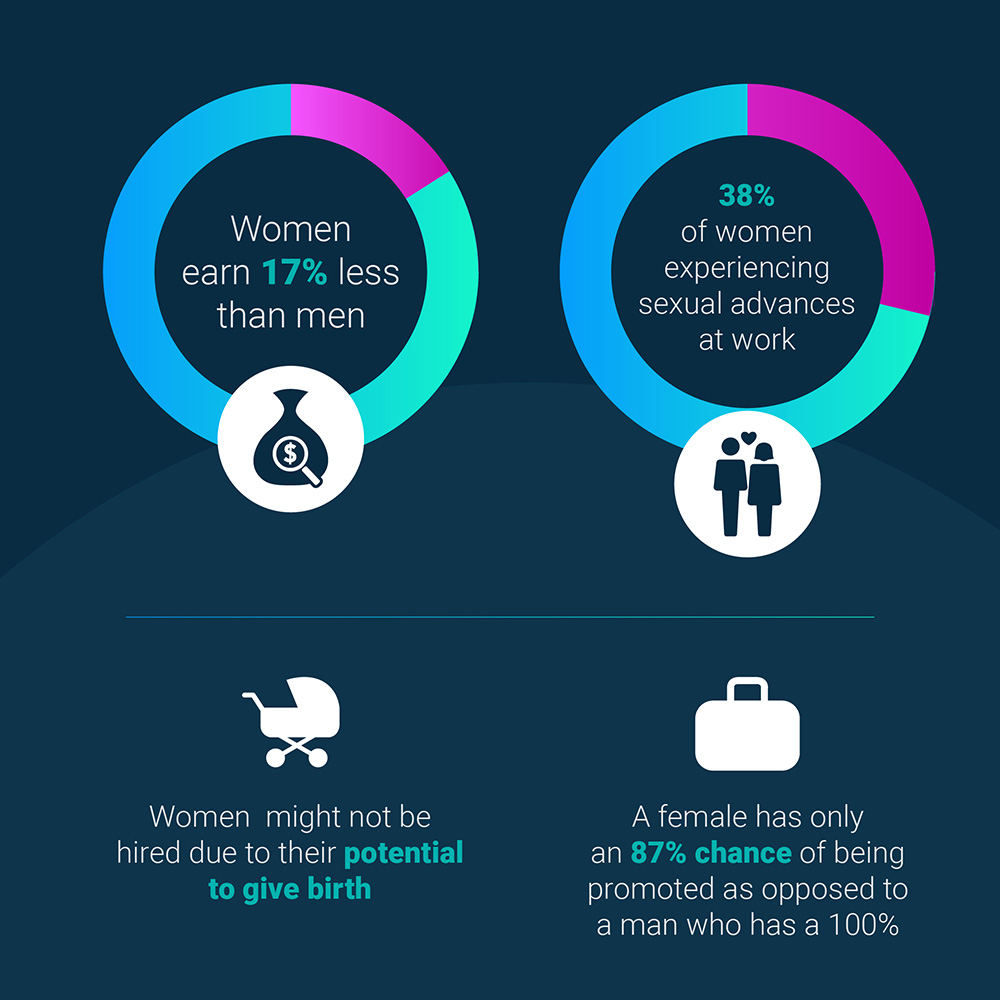 How businesses can promote female participation
Here's how businesses can rethink their strategies to empower women, retain their service and improve participation in their industry.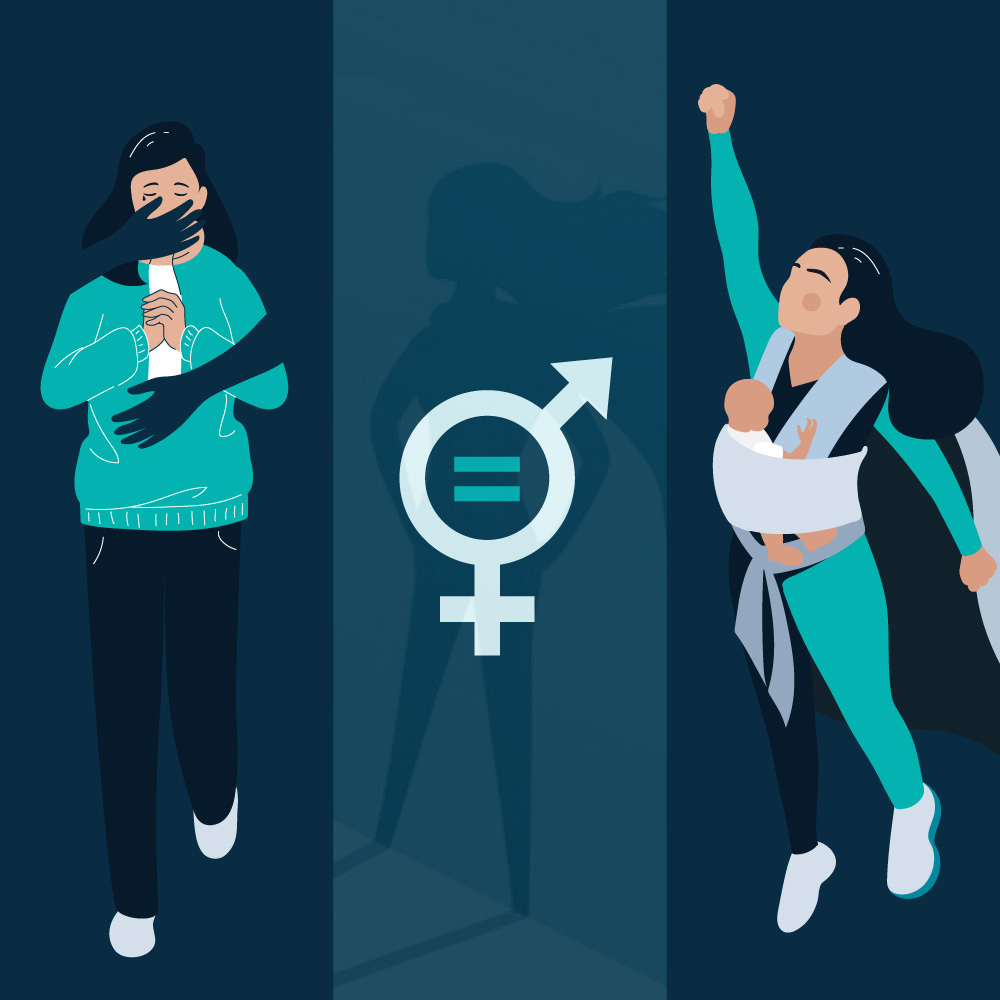 Equal pay
If a woman does an equally good job, pay her the same as you would a man. Increase transparency in your hiring and evaluation process to ensure fair pay and pay raises.
Zero-tolerance policies
Ensure your office fights sexual violations against women. Establish clear rules and penalties. Conduct workshops to educate your employees about sexual harassment.
Make it easy for women to report sexual harassment. Provide adequate support to victims and follow through with strict action against the perpetrators.
Don't make them choose
Becoming a parent is a long-term commitment. Don't make women choose between their family and career.
Implement family-friendly policies. Grant paid maternal leaves. Give them the option to work remotely during the initial stages of pregnancy and motherhood, especially single mothers.
Finding talent will cost you more than retaining one. And if at all they are needed at the office on certain days, fund their travels.
Say no to gender bias
Put extra effort into eradicating gender bias. Invest in women's potential and give them a chance to thrive in leadership roles. Promote them and provide adequate training and resources for their upskilling.
Don't assume
Don't assume women only face issues about caregiving or parenthood. Gender roles have changed drastically.
Both men and women change diapers now. So ask what's up. Make sure their issues are heard without judgment.
PS: Hiring an in-house counselor would improve mental health among employees, both men, and women.
Make it a part of your culture
Women's empowerment is the need of the hour. And it should show in your work culture. Therefore, make sure everyone from top to bottom believes in giving equal opportunity to women.
Benefits of women in logistics
Men have been gatekeepers of the supply chain industry for a long time. And even though it is changing, the lack of gender diversity in logistics needs attention.
This does not mean you should choose more women for your logistics business. As mentioned earlier, skill and talent should be the reason why anyone is chosen or promoted to a position.
Women, like men, do have the potential to do well in logistics. And women, like men, can put the following skill to use to drive growth in your logistics business. Consider these before making decisions related to hiring or promoting an employee.
Women can multitask – a necessary skill in the supply chain
Women can show high levels of empathy – helpful to maintain great customer relationship
Women can have diverse opinions – unique and diverse views within a team leads to better ideas and solutions, which increases productivity and profitability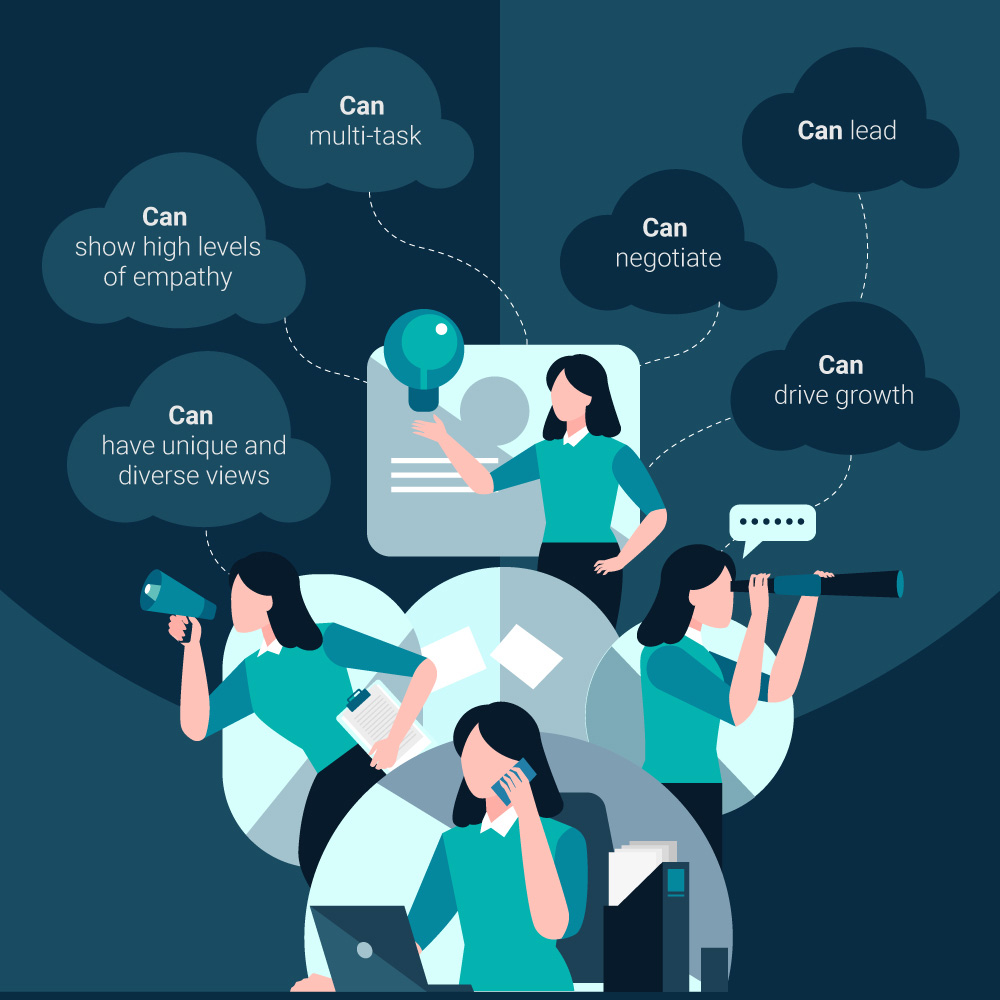 Empowering Women in Supply Chain Industry
According to Gartner, women made up 41% of the total supply chain workforce in 2021. It was up by 2% from 2020.
Can we expect this trend to continue? If so, what can businesses do to promote women in the supply chain?
Imrah Chizyuka, Director of Digital Adoption & Strategy for SFL, comments on the future of women in the logistics industry.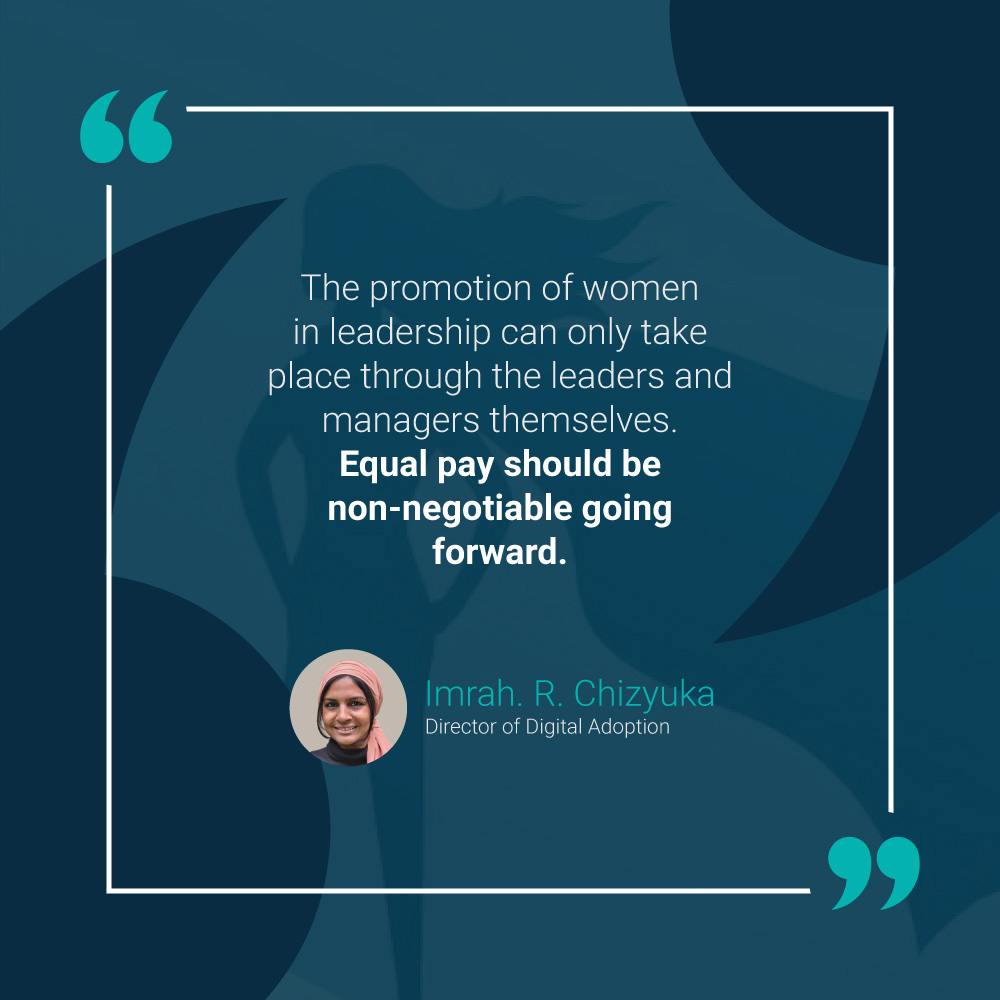 "The logistics industry is an "always on" industry. And so similar to a chef, the hours and work-life balance historically haven't been suited to accommodate women. But this is changing now.

In the recent past, there seem to be more female leaders emerging in the industry. However, this is still significantly less in proportion to men holding the same positions.

The promotion of women in leadership can only take place through the leaders and managers themselves. Management should realign staff KPIs and conduct strong mentorship programs to encourage women. Equal pay should be non-negotiable going forward.

The future of women in logistics looks promising. Companies are beginning to recognize the value women can bring to logistics.

While the industry will not change overnight, we should see higher numbers of women leading logistics companies soon."
Other business sectors are also seeing an increase in female representation.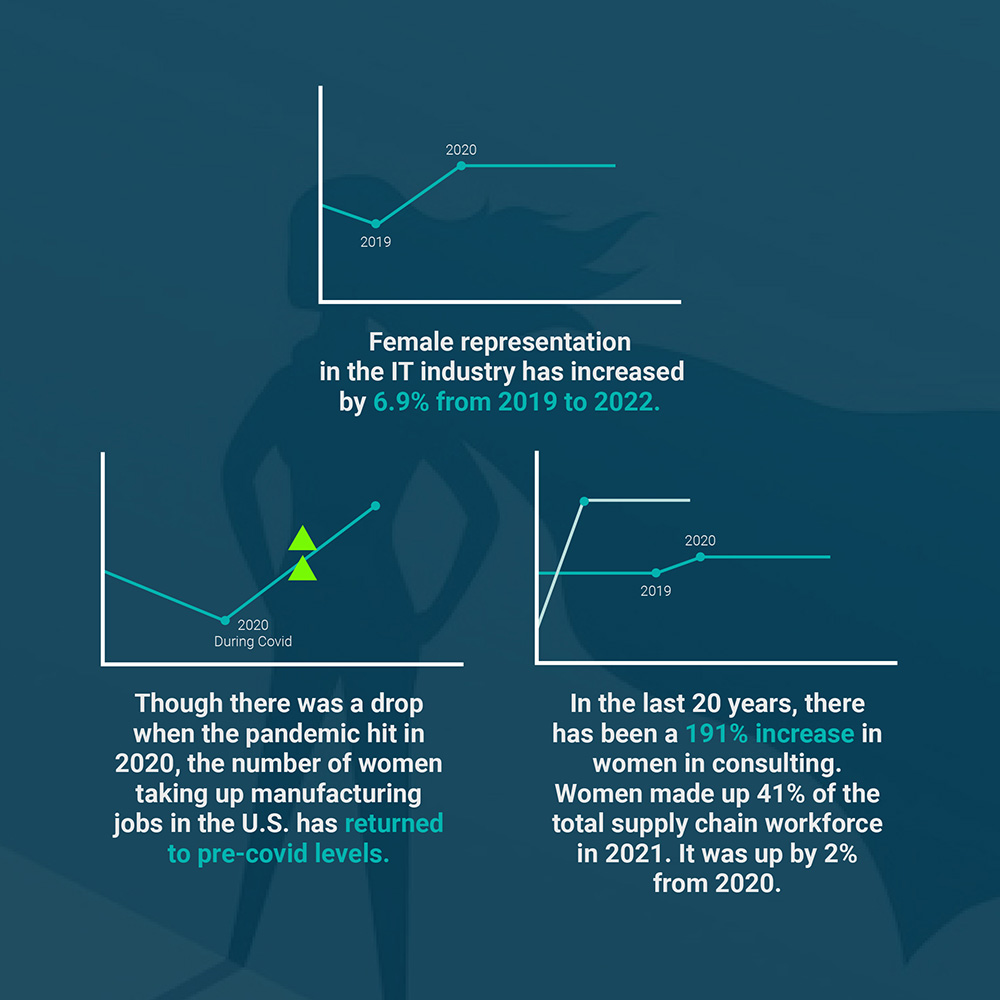 This trend is visibly coherent in many other industries that the business world deals with. And like in all of them, we can expect the female representation in logistics and transportation to increase significantly.
Final thoughts on women in the workplace
To favor women over men because they are women will be an insult. Equal opportunity is the way forward for businesses if they want to empower women.
Businesses do not have to make laws to ensure a better environment for work sans gender biases. Laws are in place already, and all you need to do is step out of their path and implement policies that champion their rights.
Since our inception, the SFL team has greatly championed equal opportunity – be it men, women, or non-binary talent. We believe that experience and skill are the most important factors that contribute to business growth. And to grow a business, its people are paramount.
Since 2021, our workforce has grown by 38%; and 35% of them are women. Our female workforce is distributed among the following professions:
Director Digital Adoption
Project Manager
Operations Manager
Communication Strategist
Product Specialist (Cargo Doc)
Functional Consultant (CargoWise 1)
Functional Analyst (CargoWise 1)
Software Engineer
Sales Co-ordinator
Process Associate
Account Executive
HR Executive
Marketing Associate
We will continue to increase these numbers on our way to making logistics businesses cluster-free using innovative digital solutions.
SFL's digital solutions improve diversity in the logistics industry
Our products don't just make your digital switch easy. They also help you realign KPIs and let you accurately measure employee performance. Any promotion or raise can now be done because of merit.
We help you eliminate biases and strengthen your team's diversity. Your human resources will flourish, feel appreciated and work in the best interest of the company. In the end, this positively affects your profitability.
Do you want to know how we can do this for you?
Book a free audit call with one of our experts right now to find out how we can help you.