CargoDoc, our automated data entry elimination tool, simplifies data input for Freight Forwarders and 3PLs using CargoWise. Whether it's customs declaration or Accounts Payable, CargoDoc streamlines the process with its advanced features. With versatile document upload options, including email extraction, E-Doc uploads, and shared drive sharing, its advanced AI algorithms extract data without rigid templates.
We're excited to announce that CargoDoc has received a significant upgrade. Let's dive into the enhanced features that will further elevate your experience.
Update #1: Improved User Interface and an Enhanced Dashboard
A new dashboard screen has been introduced, offering users a more intuitive and informative experience. This screen now empowers CargoDoc users with several options to visualize their activities, track the quantity of document uploads, access supplier-related information, and utilize data filtering functionalities.
Update #2: Revamped Shipment Dashboard
We've invested significant effort in enhancing the shipment dashboard. It now boasts a range of functions that allow users to navigate seamlessly between different screens. We've introduced numerous metadata enhancements for each platform transaction, making it easier for users to oversee transaction details without the need to open each one individually. Our newly introduced search and sort features enhance convenience and efficiency all in one page.
Update #3: Improved Customer Features
These updates to the user interface offer customers access to previously unavailable features, including configurations, mappings such as charge codes, currency, organizations, value checks, and more.
Moreover, customers can now oversee their teams on the platform. This included tasks like generating new user accounts and assigning specific roles to team members. Additionally, a new feature enables customers to view activity logs, effectively monitoring and tracking any modifications made on the platform.
Update #4: Increased Data Accuracy
One of the standout improvements in this release is the significant boost in data accuracy. We've dedicated efforts to refine our OCR engine, the heart of data extraction from documents. While data accuracy for complex documents previously ranged from 90% to 95%, we're proud to announce an impressive elevation to 97%.
This remarkable enhancement results from extensive training of the OCR engine on complex documents, thereby enhancing its machine learning capabilities and delivering superior accuracy.
Update #5: Swift Labelling with AI-Driven Automation
Our new "Labeler" application is a game-changer in document labeling. This tool automates the document labeling process by leveraging the annotator engine's past annotation experiences. No more manual labeling is required during supplier onboarding to train the OCR engine. The Labeler application streamlines the process, saving you precious time and effort.
Update #6: Doc Splitter for Customs Entries: Precision in Data Extraction
This update is tailored to meet specific customer requirements. For instance, if a customer only needs to import commercial invoice data into CargoWise, even if the document contains both commercial invoices and packing lists, the Doc Splitter proves invaluable by instantly disregarding packing list details.
It's important to clarify that our current focus is solely on importing commercial invoices into CW1, and we do not handle packing lists at this time. However, the functionality of the Doc Splitter extends beyond this scenario. It has also proven invaluable when multiple invoices are present within a single commercial invoice, facilitating the separation of the commercial invoice for seamless integration with CargoWise One.
These enhancements in CargoDoc's latest version release are designed to empower your business with greater efficiency, accuracy, and control.
As always, we are committed to continuous improvement and look forward to rolling out these features to our existing clients.
Watch our comprehensive demo where we guide you through the seamless integration of Cargo Doc with CargoWise and show you how it works.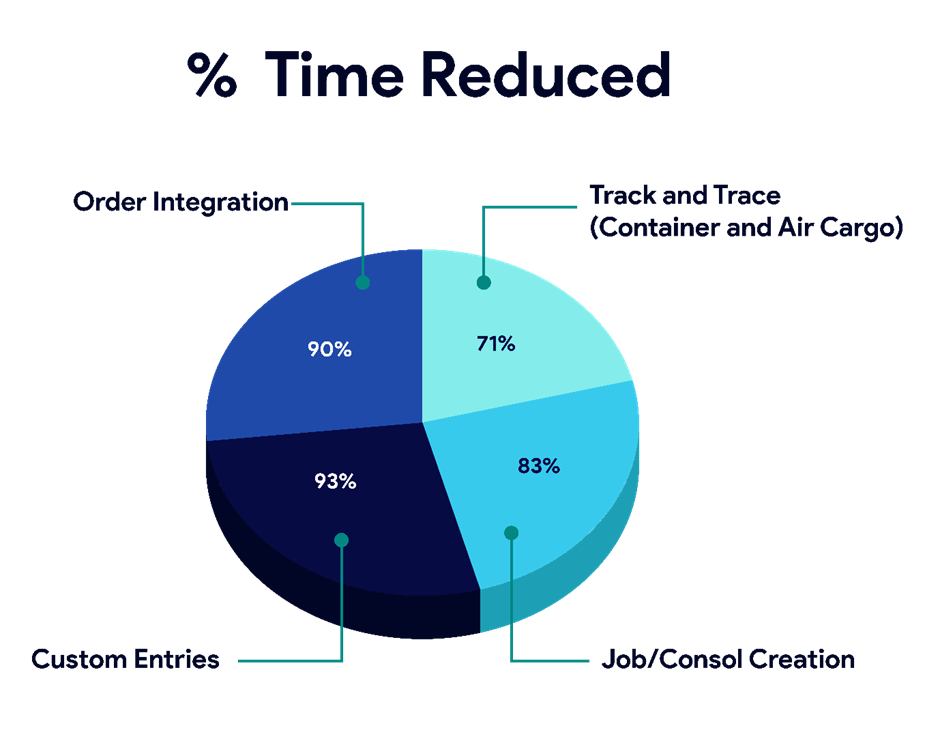 Check out how our client reduced Data Entry tasks by 85%!
To learn more from one of our consultants, book a free call with us or visit our website.