With the vaccine rollout, more people are slowly moving back into the office, and companies are now understanding that adapting to the changes the pandemic brought is essential to decisively shape the post pandemic future.
Many logistics companies around the world jumped to the opportunity to transport the covid vaccines to their home countries and other countries worldwide.
Many people had always placed an important emphasis on the healthcare workers during this pandemic, which is undoubtedly correct with all the risks and exposure they have towards the virus.
Logistics companies had played just as much an integral part of this pandemic. Considered also as an essential business and continued to run their operations as normal even when lockdown happened.
Leaders and other staff members of the supply chain organizations worked tirelessly to ensure that protective gear as well as vaccines was and is still being transported to the heath care system in time and in good condition.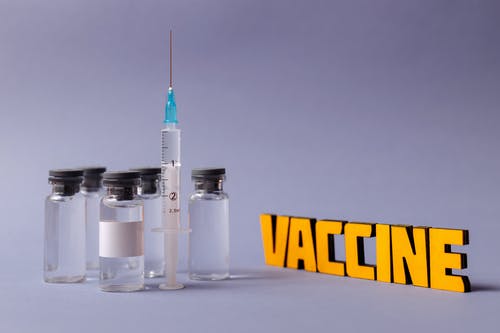 DHL also a CargoWise One user and is one of the largest logistics companies in the world. They delivered over 1 billion vaccines to over 160 countries.
Soon after its formation, DHL enjoyed rapid growth around the globe. Today, DHL is the world's largest logistics company with over 400,000 employees and offices in over 220 countries and territories.
"Logistics plays a key role. It is our job to get the vaccine to where it is urgently needed, and we accept the responsibility. Tim Scharwath, CEO, DHL Global Forwarding, Freight

https://www.dhl.com/global-en/spotlight/globalization/vaccine-distribution-1-billion-doses.html
In 1969, the year Neil Armstrong was the first man to walk on the moon, DHL began to revolutionize the world of logistics. Now, we are breaking new ground again: in cooperation with space technology company Astrobotic, they want to make deliveries to the moon a reality.
Is everything going to be automated?
One thing that is for certain is that automating business processes are about to rule the day. The landscape of business, work, and lifestyle is already beginning to witness some massive changes digitally. Business leaders who are visionary, progressive, and aim to steer their companies to make use of technology are learning about the changes that are coming, upskilling their employees, and getting the right tools and software to equip for the future.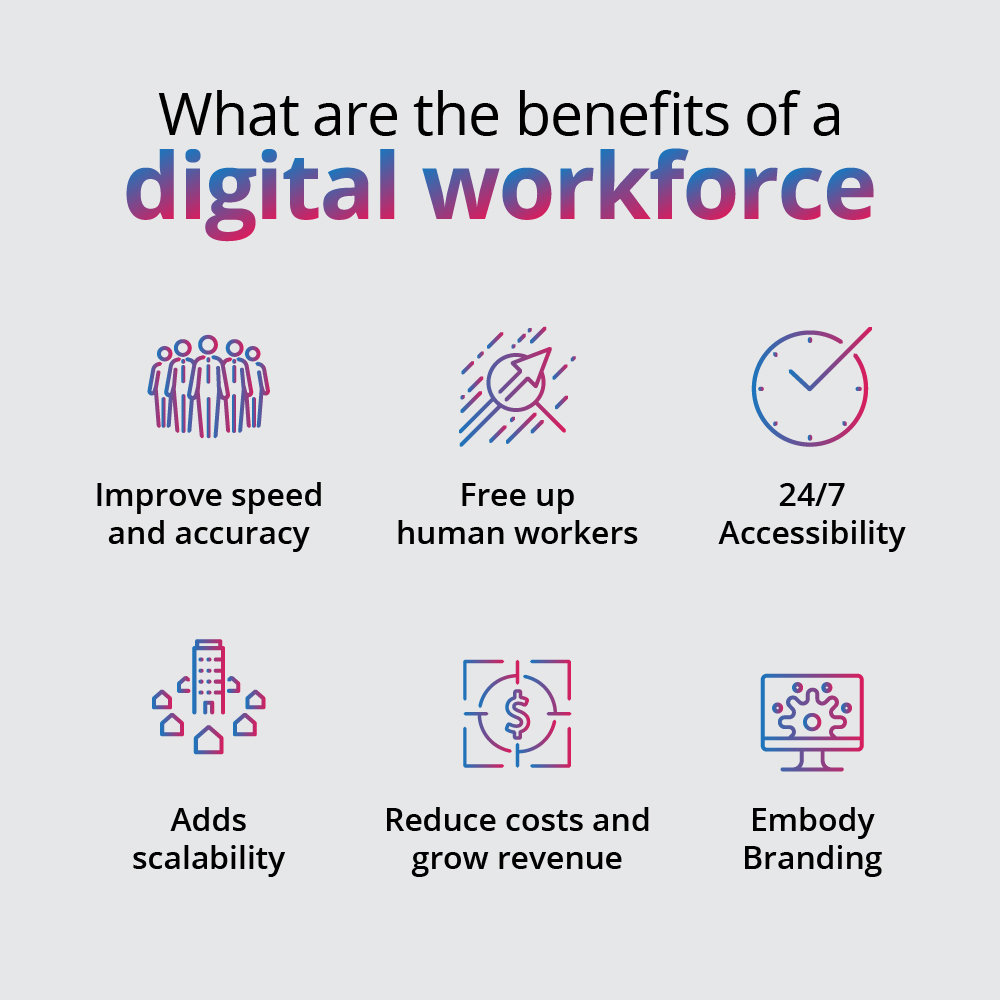 Automating business processes with the use of technology to automate, organize, and streamline day-to-day business tasks. It considerably accelerates how work gets done, and vastly improves efficiency business wide. However, it still has its fair share of skeptics.
Is automation going to replace the workforce?
RPA (or Robotic Process Automation) is a key technological tool used in automating business processes. While it is highly transformative in terms of digitizing workflows, businesses that have not witnessed its benefits continue to stay away from it. Part of their concerns lie in the word "robot" used in RPA. These concerns are rooted in the assumption that signing up for RPA means that the robots will take over, which in turn means that their human resources must go out the door.
But this is far from the truth. RPA is based on metaphorical software robots or bots; but there aren't really any robots involved. Robotic Process Automation does not involve physical or mechanical robots. Rather, the "robot" in robotic process automation is software robots running on a physical or virtual machine.
RPA is rewriting the way work gets done. When software bots or robots are assigned to do the types of work that is repetitive and high in volume, humans are freed to focus on the things they do best and enjoy more – such as innovating, collaborating, creating, and interacting with customers.
While the productivity potential of RPA is very promising, that doesn't necessarily mean that robots will make your employees redundant. Ideally, this tool will allow CEOs to free up employees for more meaningful work that will advance the organization's digital transformation efforts.
What are the upsides of robotic process automation?
Certainly, automating business processes whether it be in small and medium businesses or in large ones – enables the company to become more sustainable and competitive. While it reduces repeatable tasks significantly, saves on time, and cuts costs, it also increases opportunities.
When our employees no longer need to be spending all of their work hours entering data or doing administrative tasks, it allows them the opportunity to put their talents to use, create wholesome customer services and engage in organizational growth-building activities.
Human data entry is prone to mistakes, which can result in financial penalties and tons of time wasted searching for, rectifying, and resubmitting the data. Because RPA enters data accurately every time, it eliminates errors. The technology works such that the tool cross-checks the information that is entered and flags inconsistencies which will then require human intervention.
With accurate data entry, faster processes, and time for employees to focus on more important duties, a automating business processes will reduce costs for the business. This includes the costs of hiring an increasing number of human data entry officers, and the costs arising from human errors, as well as the time it takes for the tasks to be completed.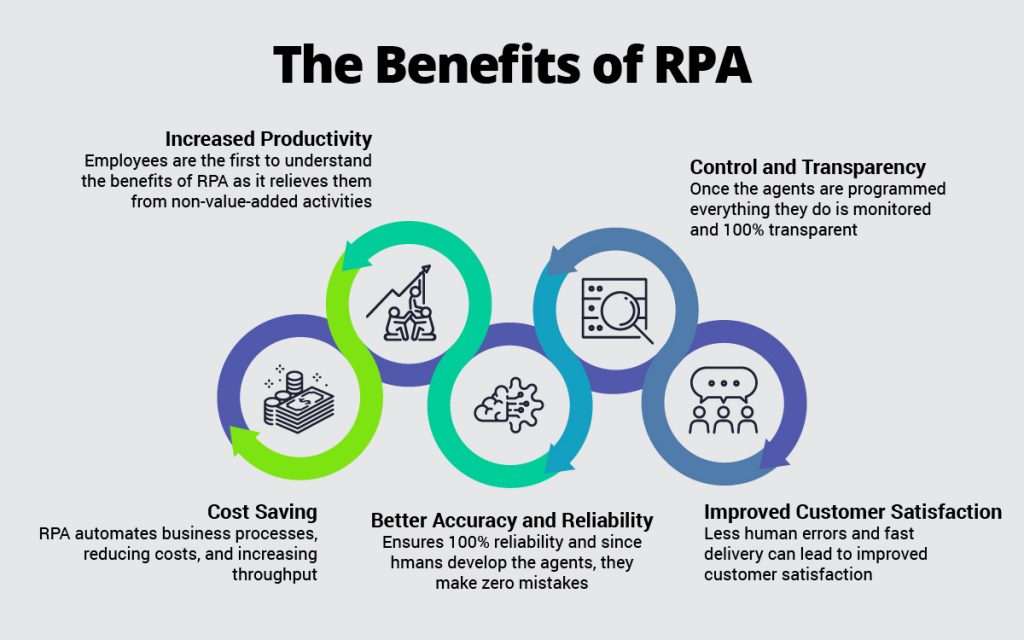 How SFL can help
'Disruption of business models that have survived decades' is one of the many predictions technology experts cite when questioned as to what changes exactly organizations will undergo in the future of the internet. Understandably, we are wired to routine. And just like us, businesses too, settle for what worked in the past.
At SFL we provide RPA for logistics businesses that are looking to upgrade their business processes. In the logistics context, RPA can do things like understand the shipping schedules, identify and extract cargo information, provide real time quotations, and process hundreds of rates and tariff updates in a matter of minutes, not hours, as traditionally required.
However, as with all logistic operations, humans are necessary to manage and oversee any process. Technology, even as advanced as RPA cannot replace the human mind. And thus, a team of individuals are required for exception management, filing, data validation and other tasks only we can perform.
While RPA reduces the amount of money spent on human resources, and the amount of time it takes to complete tasks, our BPO team facilitates this increase in productivity and profitability and oversees the entire data-entry process.

To implement automation tools for your logistics business and to drive motivation of your workforce by empowering them rather than holding them back, contact SFL below.
To book a consultation call with an SFL team member who will guide your business through the process,
Click here: https://softfreightlogic.com/softwareSolutions.html#softwareSub3
or email your queries to: connectwithus@softfreightlogic.com