We all live in a world, where time in a day is just not enough anymore. Take some time, relax and reflect on your daily life?
Every day we perform the same processes as robots, just familiar with how we do things. But just maybe we missing the boat somehow. What if we can cut off some processes and still end up with the same final result. The only thing is just quicker, more accurate and more productive.
Just like how personal integration is important but so is business systems integration.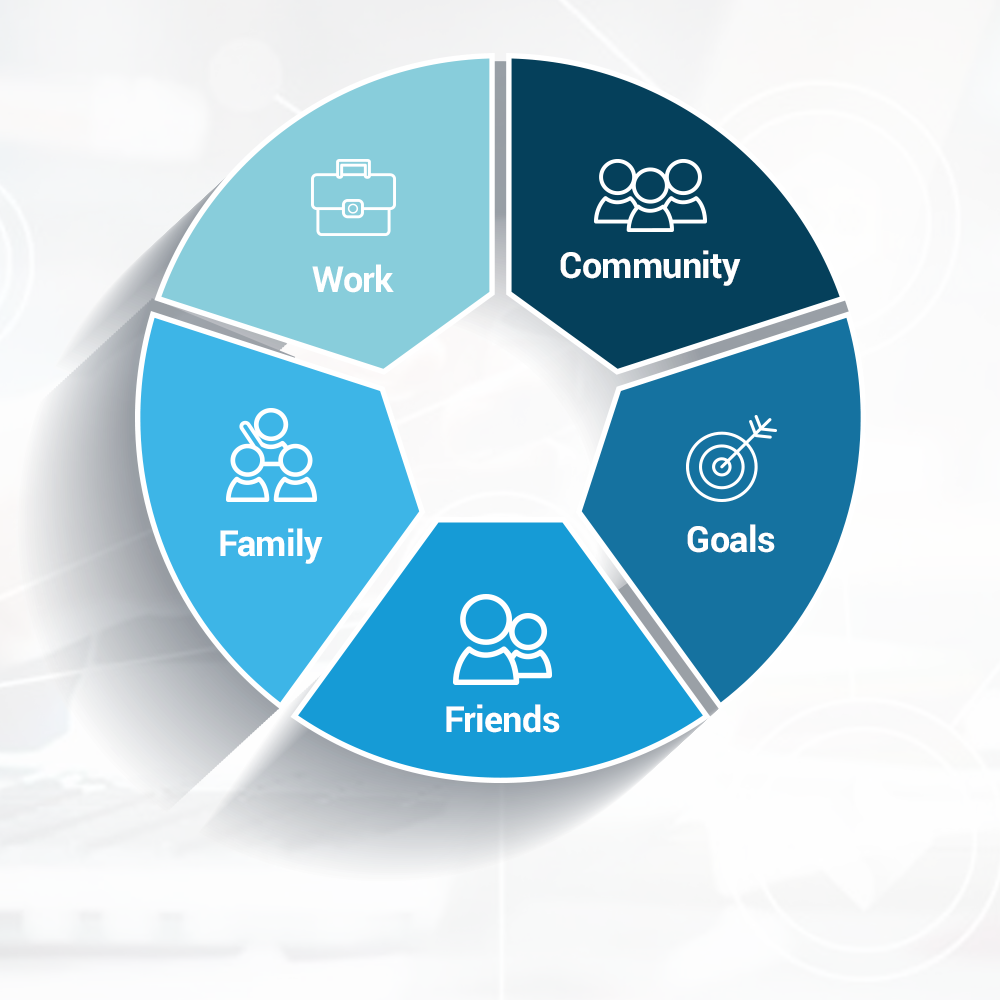 WHAT IS INTEGRATION?
SFL thrives on empowering our clients with knowledge and skills to upscale their businesses.
Although we offer support pre and post live dates, we encourage our clients to learn so that they can fast pace their automation and use CargoWise One to its full capabilities.
In an Impaq article written by Hilda Erasmus on 26 March 2018, she said and I quote "Therefore, it is important that learners in the Foundation Phase understand the BASIC CONCEPTS before moving to the next phase in their academic career."
Just like that at SFL we want to take you back to basics so you know what to expect from integration and how it works. CargoWise One is user friendly and we want all users, in all departments, both in technical and operations to understand the process and the benefits of Integration.
WHAT IS A SYSTEMS INTEGRATION?
At its most basic, integration between software is the process of combining two pieces of software to solve the problem of isolated data.
Organizations often have multiple software serving different purposes, but also overlapping in certain functionalities. When these organizations directly link the software to each other via an integration, it can dramatically increase productivity, reduce wasted time due to manual processes and IT resources, and can help your business scale for future growth. …
You can make quicker decisions when you have access to all company data, and watch trends that can impact the business.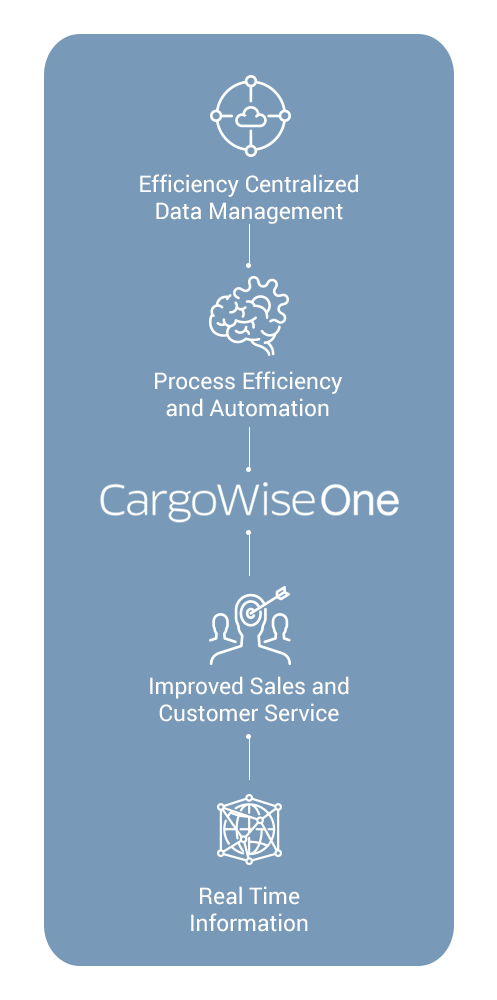 WHY DO YOU NEED A SYSTEMS INTEGRATION?
Integrated systems are important because the process can boost the speed of information flows and reduce operational costs. The benefits of systems integration for business enable improved productivity and quality of operations within a company.
CHOOSE A SYSTEM INTEGRATOR THAT CAN OFFER THE 3 P'S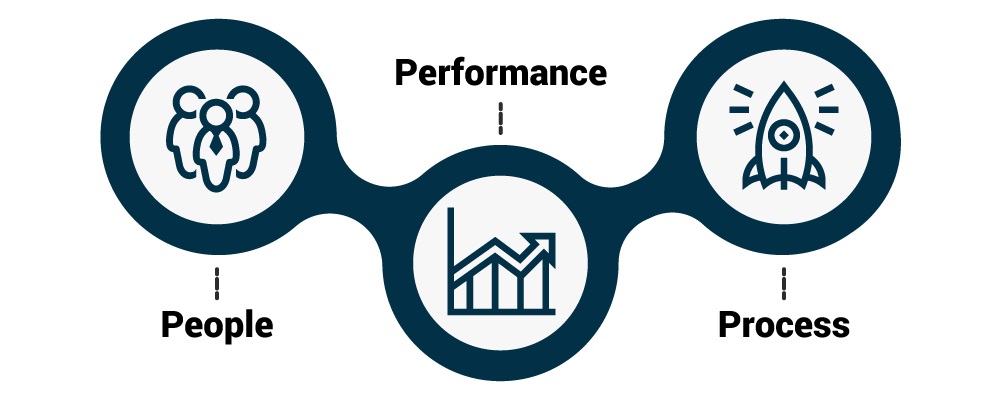 SFL knows a System Integrator is only as good as its people. That's why we put so much importance on the hiring, professional development, and nurture of our workforce culture.
SFL holds extensive automation experience across a diverse set of logistics and supply chain industries. Go to www.softfreightlogic.com to view our client testimonials.
SFL is client-focused. What does this mean? It means we tailor our solutions to meet the needs and criteria of our clients. From planning to implementation and ongoing Support Services, we can meet all our client needs.
WHO NEEDS A SYSTEMS INTEGRATION?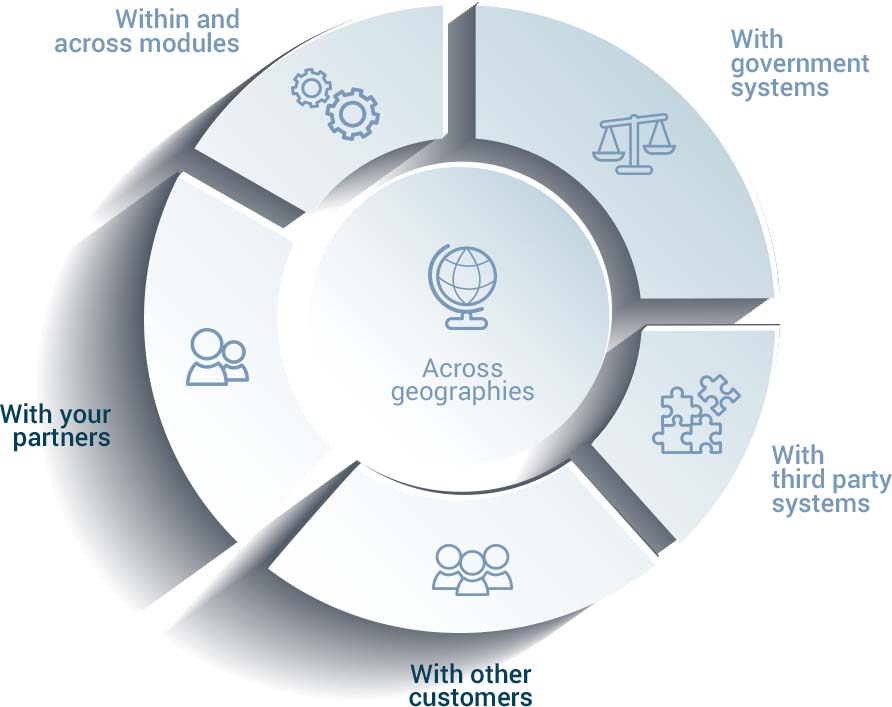 If you looking for a system that can do all the below then yes you are in need of integration.
Below are the top industries that are currently using CargoWise One
These is the benefits of using CargoWise One
Modules
Data moves throughout the platform without manual intervention, helping you manage and automate complex shipment processes, from origin to destination.
Government systems
Data can be automatically sent to government agencies and regulators, reducing your risk of non-compliance and the time it takes to clear shipments across borders.
Third-party systems
Flexible third-party integrations reduce time-intensive data entry across multiple systems and help speed up critical logistics and business processes.
Customers
Stay one step ahead and give your customers increased visibility and access to real-time data on the status of their goods, orders or shipments.
Partners
Easily exchange data and status updates with partners and third-party agents, minimizing potential delays or disruptions to a shipment's journey.
Geographies
Unlock powerful productivity gains with all parties able to access the same information on the same database at the same time, no matter where they're located
WHAT ARE THE TYPES OF INTEGRATION?
API – application programming interface. It allows two applications to communicate with one another to access data. Every action you take on your phone, like sending a direct message or checking the score of the baseball game, uses an API to access and deliver that information.
Meaning of API vs. Integration.
While integration and APIs are two sides of the same coin, APIs are about more than just integration. … Integration is just about facilitating interaction between two machines or systems over a network, whereas API acts as an interface between two applications.
What is an EDI and how does it work?
EDI optimizes workflow by replacing previous order processes such as mail, fax or email and electronically exchanges documents between two companies with different business systems. A translator will convert the business application data between the sender and receiver, such as trading partners.
Example of an EDI process below:
WHAT IS E2E INTEGRATION.
This service is used by other CW1 users.
E2E (Enterprise-class to Enterprise-class) is the premier eServices capability, integrating data messaging between two users of CargoWise One systems. E2E offers a fast, simple and low-cost solution to enable communication between businesses across the global supply chain.
WHAT IS THE PROCESS OF GETTING AN INTEGRATION?
The six-step systems integration process
Requirements gathering. In general, the first step consists of one or more meetings when you share your ideas and requirements with a systems integrator.
Analysis.
Architecture design.
Systems integration design.
Implementation.
Maintenance.
HOW CAN YOU GET A SYSTEMS INTEGRATION?
It so easy all you have to do is:
E-mail connectwithus@resources.softfreightlogic.com to book a free consultation.