Management in not enough, become a leader, what logistics industry needs in the hour of crisis. Find out the key skills you need to develop into a leader and why logistics managers need to transition into logistics leaders in the new industry landscape.
What is wrong with logistics management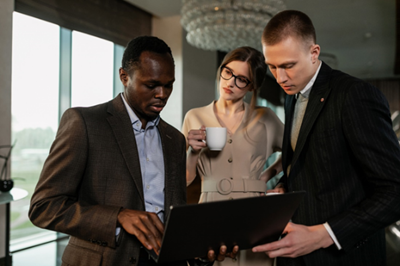 The pre-pandemic way of doing things is no longer working in logistics. The industry is facing mass resignations, labour shortages, and employee demands for better work-life balance. Covid-19 acted as a catalyst that changed the future world of work in logistics.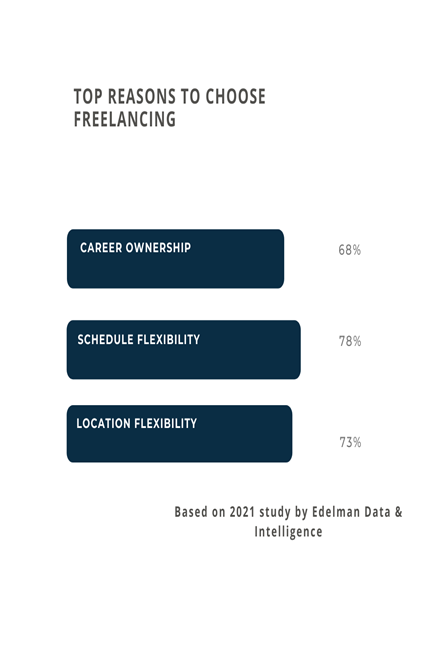 40% of the employees who quit in the Great Resignation quit due to burnout and 20% cited lack of flexibility as a reason. MIT Sloan reported that the logistics industry had a 7% attrition rate from April 2021 to September 2021.
Their research also found that toxic workplace culture is the top cause of resignation – 10.4 times more likely to cause attrition than bad pay. The popular quip, people leave managers, not jobs, is true.
Many of the professionals who are leaving take to freelance work, using their expertise to work for themselves. Most such employees happen to be top talent.
A 2021 study by Edelman Data & Intelligence (on behalf of Upwork), found that 53% of freelancers provided skilled services and 51% have postgraduate degrees. A more revealing number is the 56% of non-freelancers who say they want to freelance sometime in the future.
Even the staff that remain no longer want the status quo. Remote logistics  roles have had a 18.5X increase from the previous year in 2021, with an estimated 5% of all logistics jobs now fully remote. Four-day workweeks have become a wildly popular demand, with over 80% approval rates.
Why the old way of managing people is not working anymore
To understand why things are not working anymore, we need to take a look at the evolution of management. Rita Gunther McGrath, a global expert on strategy in uncertain and volatile environments, claims that management can be divided into three eras.
We are in the Era of Empathy, she explains. But that does not mean the ideas from previous eras are not used by companies or taught in business schools. They are still very common.
Management Era
Execution Era
Expertise Era
Empathy Era
Goal
Optimising outputs
Systemic, methodical, and scientific running of business
Creating complete and meaningful experiences for customers and employees
Key concepts
● Mass production
● Specialisation of labour
● Standardised processes
● Quality Control
● Theory of constraints
● Management by objectives
● Reengineering
● Six Sigma
● Waterfall Model
● Empathy
● Work being done through networks instead of chains of command

Leading theorists
● Frederick Taylor
● Herbert R. Townes
● Henry L. Gantt
● Max Weber
● Peter Drucker

● Douglas McGregor
● Daniel Goleman (cited as key thinkers responsible for the transition)
Scroll to the right for the Empathy Era —–>
The key takeaway from McGrath's concept is that traditional management thinking, which is utilitarian and outcome-focused, is insufficient for today's environment. Those theories were made for an age where the staff was working on-premise, 9 -5. Today, with the boom of remote and hybrid work, new approaches are necessary.
Remote, flexible, and hybrid work require managers to change. They no longer can continue the way they have been doing things. A study by the American Psychological Association found that for effective and sustainable remote work, corporate managers need to,
Provide social support for teleworkers
Discourage overwork and work outside office hours
Measure performance by results than time spent
Reevaluate promotion and salary increase criteria
Many managers would find such actions have a learning curve. The rapid changes are calling for a new way of taking the helm. Managers of today must learn to be leaders.
Leaders and managers: what is the difference?
Leadership and management are often used interchangeably. There is overlap, but there are some clear differences as well. 2019 Harvard Business School Online annual conference defined the two as below.
| | |
| --- | --- |
| LEADERSHIP | MANAGEMENT |
| Creating positive, non-incremental change | Accomplishing common purposes on a regular basis |
| Creating vision and strategy | Providing direction and motivation for the common, recurring goals |
| Creating momentum to propel change | Providing clarity and guidance for the common, recurring goals |
Wendy Makinson, human resources manager of loading solutions company Joloda Hydraroll,
weighted in with a logistics professional's view.  According to her, leaders are going to a destination and
take their team with them. Managers, on the other hand, simply support the people who work for them.    
A team works with leaders, but for managers.
"Within logistics, we need people that have a vision for where we are taking our business, and can inspire their team to work with them to achieve that goal. Ensuring that we have leaders rather than managers gets us moving towards our goals faster, with committed and motivated teams.
As our work is mainly project based, managers are used to monitoring the granular detail – they have likely progressed through the business, and so need to learn to step back from looking at the detail so finely.
We do need leaders that understand the nature of our projects, but also can get the balance between running a project and supporting their team in controlling the work flow.
By having leaders that are skilled in inspiring their reports, we should have more engaged and motivated teams. With employees that feel supported but also have some autonomy, we would expect less resignations as they feel more valued."
It is clear that the shift from management to leadership is a skill that needs to be honed. Technology such as CargoWise Advanced Workflows and PAVE implemented by Soft Freight Logic helps managers transition into leaders as automation eases the managerial workload, allowing more time for leadership tasks.
A change in mindset, however, is the key ingredient for the transformation.
How can logistics managers transform into leaders
Gena Cox, Ph.D, an organisational psychologist focused on inclusiveness and future of work, identified the following as key attributes and skills necessary for manager-leaders.
Clarity of vision and strategy and ability to convey them in a way that inspires employees
A humanistic orientation
Willingness to listen with empathy to prioritise meeting employee needs and expectations
Optimism and the ability to transmit optimism to the workforce
Resilience and comfort with change
Leaders at every level in logistics
Developing skills like empathy, resilience, ability to inspire, and communication will bring out the leaders in logistics managers. However, developing leadership skills should not be based on a hierarchy. As leadership is a mindset, first and foremost, even junior staff can start thinking like leaders.
Such an approach will allow all employees to discover their talents and skills they never think they had. It will also create better, more positive logistics workplaces ready for the challenges of the future.
"The best way for leaders to develop these skills is to communicate directly with employees. That is how they will learn what employees need and tailor their behavior to match those needs. Employees will also let you know when your skills are effective or lacking. Use regular employee input to calibrate your human connection, optimism, and resilience efforts.
You can't learn this stuff in a book, from a course, or from your c-suite insiders. I believe most leaders have good intentions and want to get this right. However, leaders' actions can be misguided and ineffective when not aligned to real employee needs or expectations.
Employees always want their leaders to speak clearly, transparently, regularly, and empathetically about the vision, the strategy, the good news, and the challenges.
Instead, leaders often hold back, leaving employees to make up their own stories about what is happening. As leaders move up the hierarchy, they often feel more vulnerable. Leaders receive a lot of unsolicited input, much of it negative, and begin to fear failure and rejection.
The response is often self-protection: they limit their intake to ideas from a small inner circle, distance themselves from employees, and tell more than listen. These behaviors contradict their leadership intentions because they reduce employee connection and, ultimately, employee trust."
How does SFL Lead within their organisation
At SFL, we are always looking for ways to empower our staff at all levels and develop their leadership skills. Some of the steps we have taken are
Employee of the month awards highlighting the leadership qualities of staff and giving them the limelight in the company newsletter
Training portal for employees for professional growth
Regular upskilling of staff to help them develop
Giving staff exposure and approval to enquire from other departments on various projects
Internal webinars and department conferences for continous education
Implementing CargoWise PAVE internally in the company to allow for more leadership time
Quarterly reviews that provide constructive feedback
Feel free to get inspired from or borrow these ideas to create leaders in your company.
SFL believes that the investment in their staff is in an investment to their clients.
Sharing knowledge and equipping our people who grow your business in turn can help the leaders we service in the Logistics Industry.
If you'd like us to help with technology such CargoWise Advanced Workflows and PAVE that will make the process easier, book a free consultation today.
---