During the pandemic, the Logistics industry faced a number of challenges, including Labor Shortages resulting from sick leave, quarantine, isolation periods, false alarms, the loss of loved ones, and pressures from existing supply chains that had to deliver more than expected.
Supply chain companies were under immense pressure to deliver within specified timeframes with fewer resources due to the rise in e-commerce sales and the import and export of essential goods, such as medical supplies.
A worldwide provider in supply chain solutions in Automotive logistics. With over 70+ years of experience, established in over 40 countries with a total staff of over 11 000 employees took the step to combat these challenges through Data Entry Automation.
Company Overview
This group offers fully integrated services and serves a broad range of industries such as automotive, consumer goods and electronics, healthcare and pharmaceutical and aeronautics.
Operating in Three Locations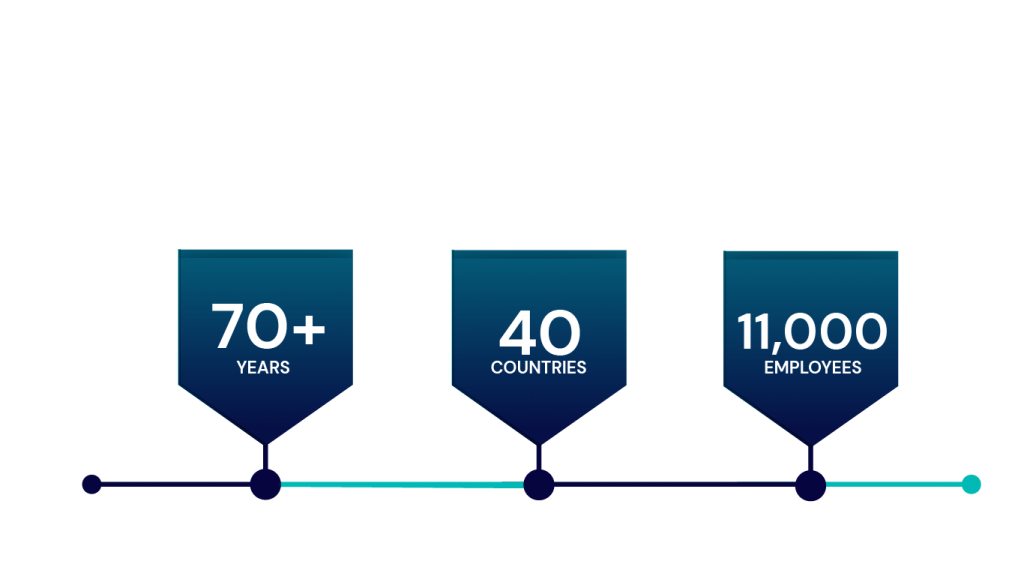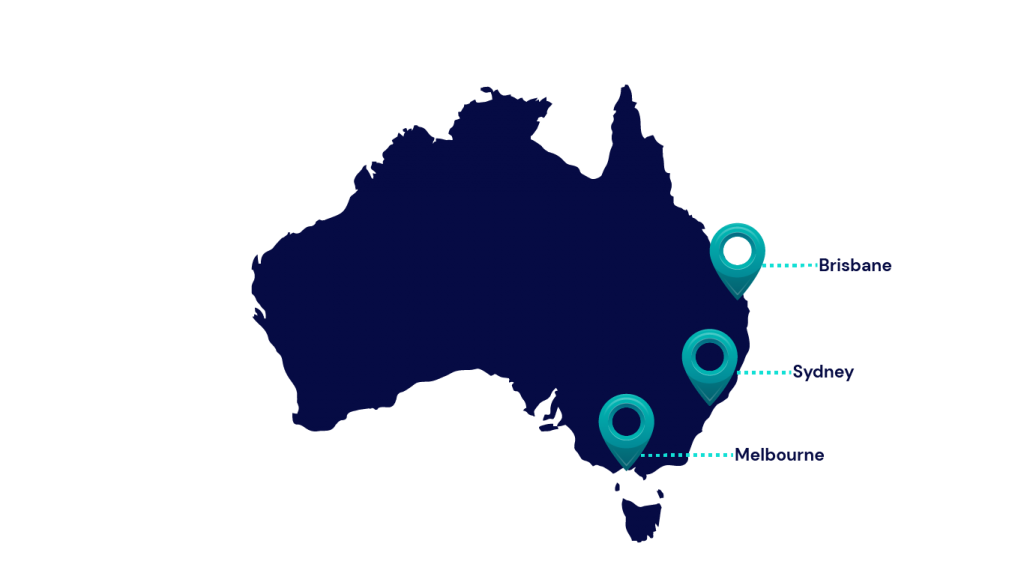 Problem
in three locations Sydney, Brisbane, and Melbourne found time wasted on manual processes as one of the biggest challenges faced by the organizationto automate five processes that took the most amount of time to capture data.
Too many manual data entry processes and not enough resources to increase productivity and service levels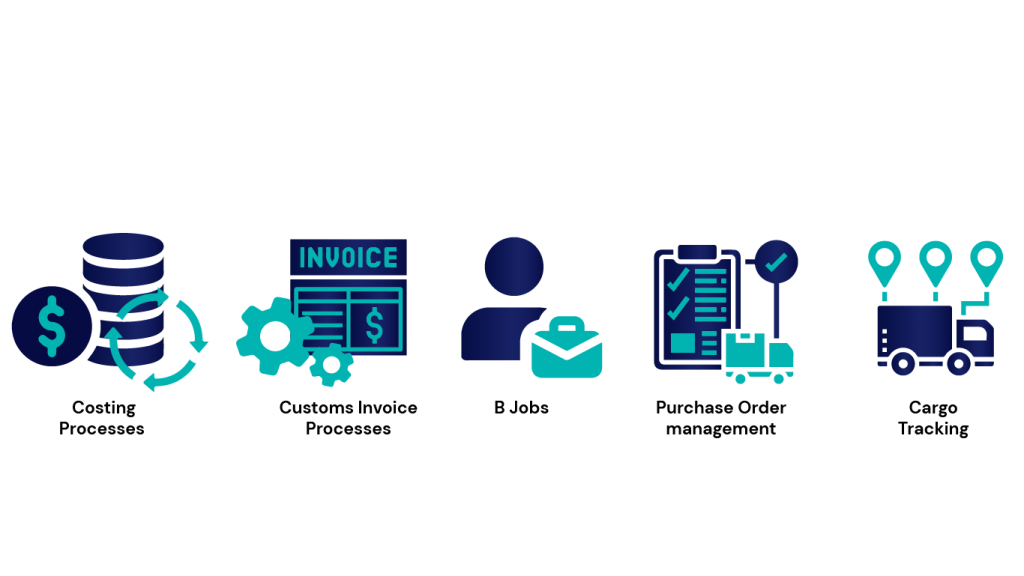 CargoWise One is an integrated system which can be used to automate many of the companies processes but was limited to when it came to automating manual data entry.
It is in these situations, when you realize that technology can simplify processes but human intervention is still required to maintain the automation.
Solution
The client was not in a position to hire more staff and add more operating expenses to the business which can also lead to higher staff turnover if mundane tasks is kept within the company with the Great Resignation looming.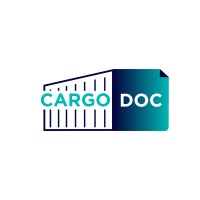 Client started using CargoDoc and RPA through our Business Process Offshoring office with Soft Freight Logic to automate their data entry into their CargoWise One system from January 2022.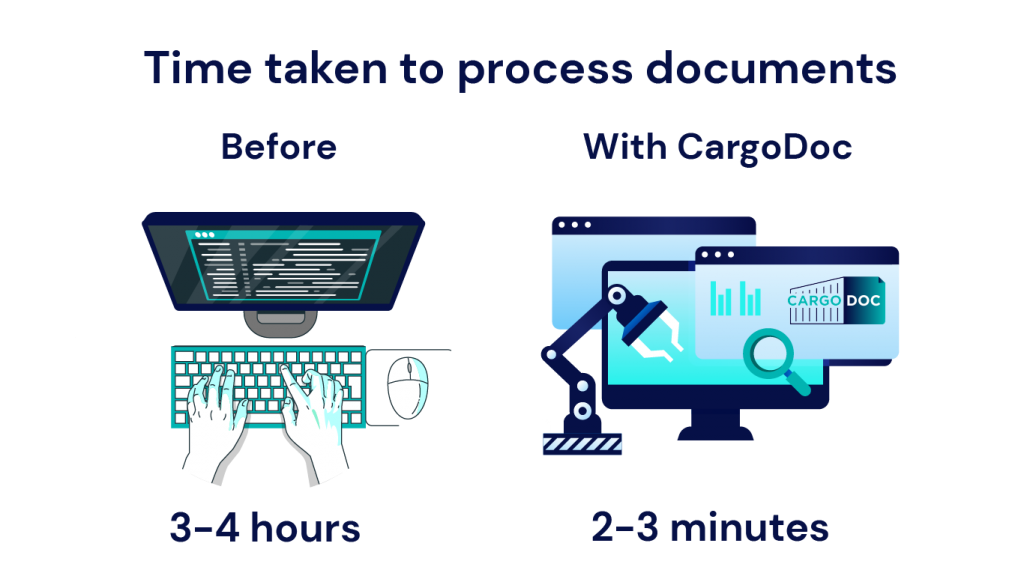 Their main goals in doing this was to save time, reduce costs, increase efficiency, and reallocate resources towards growth.
Client Benefits
The following is a monthly average of data entry lines automated and we did a quick calculation to see how much the client has saved in terms of time and costs.
Why invest when there is no return?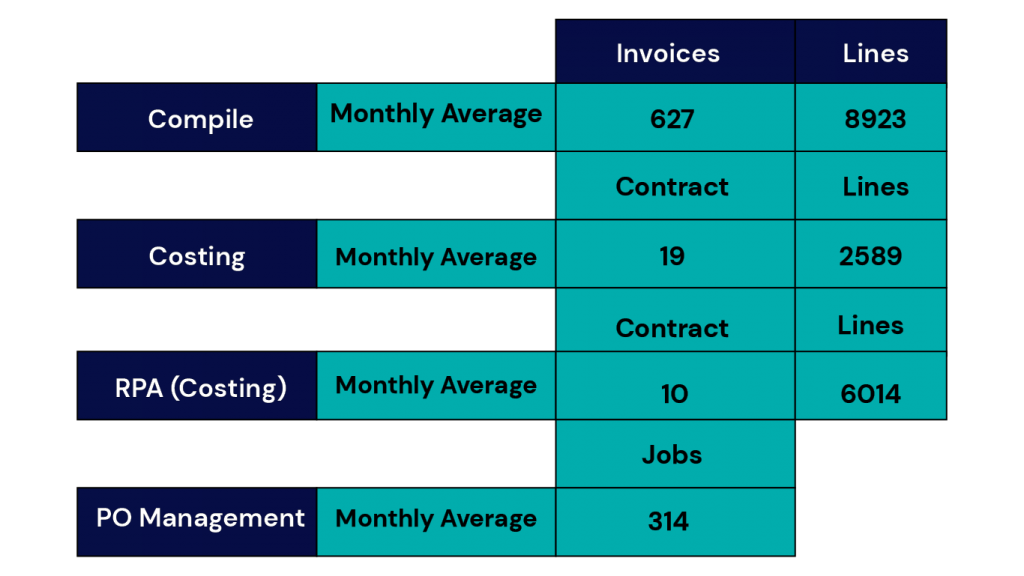 The Monthly Results Speak for Itself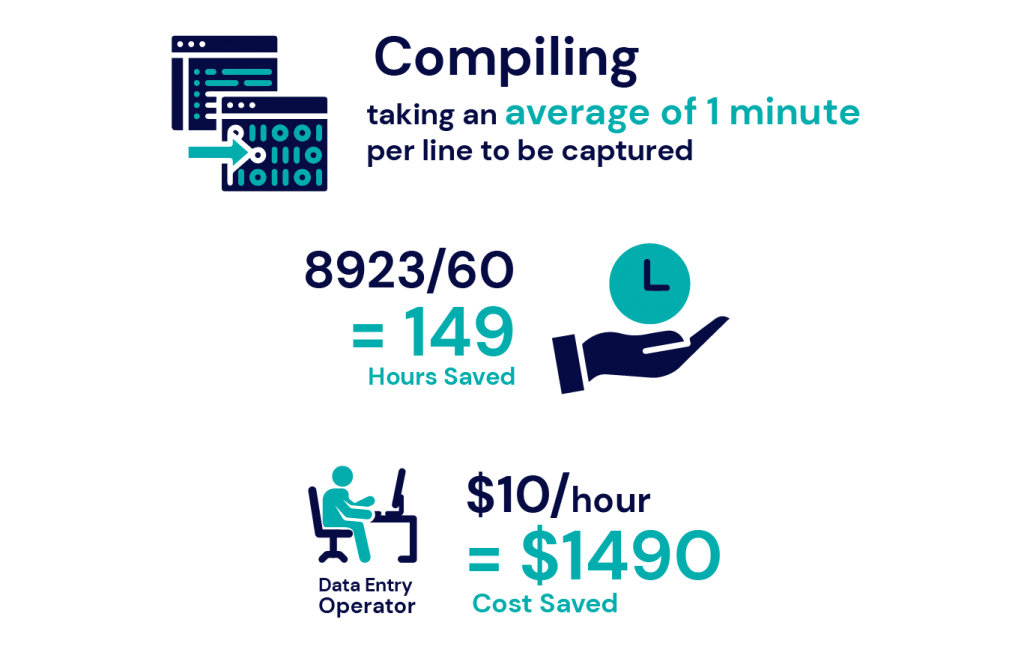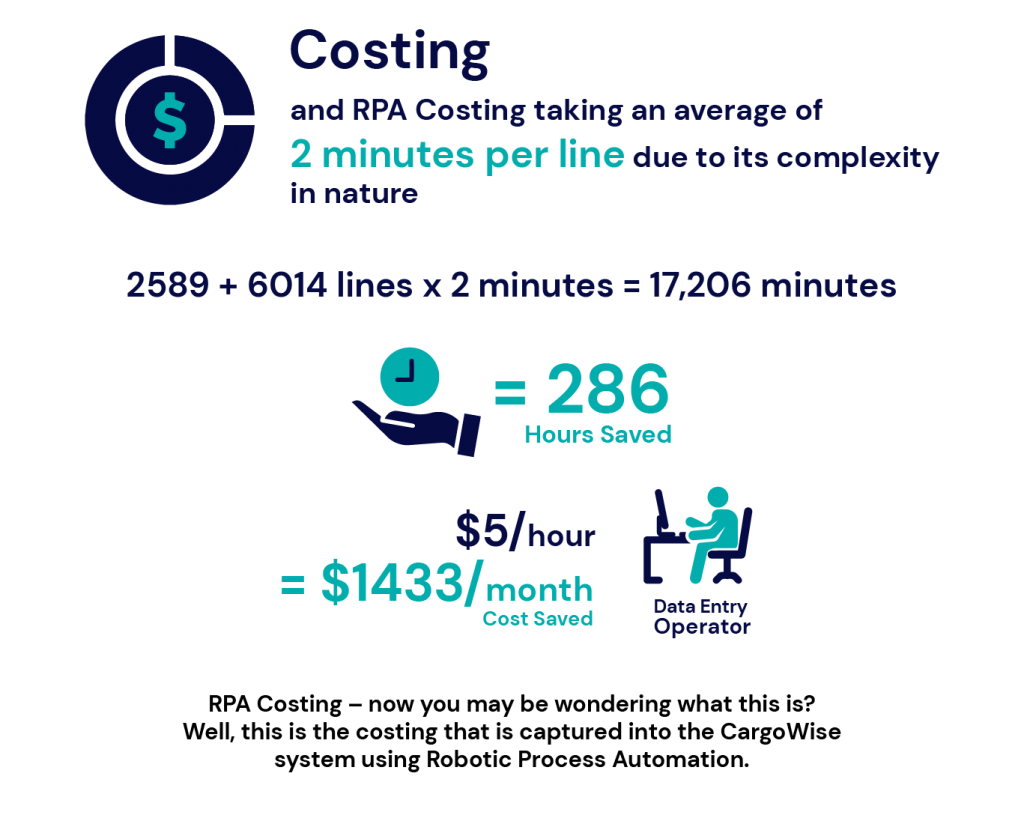 RPA Costing – now you may be wondering what this is? Well, this is the costing that is captured into the CargoWise system using Robotic Process Automation.
With a purchase order system, the purchase orders are automatically created and synced with your accounting system. So there is no need to have a dedicated resource for data entry into your accounting system. As your company grows, you need better access controls. This allows you to control individual users or user group access.
Improves efficiency and Reduce Error Rates
Document Management
Improves Delivery Times
Streamlines Inventory Management
Enhances Decision-Making Capabilities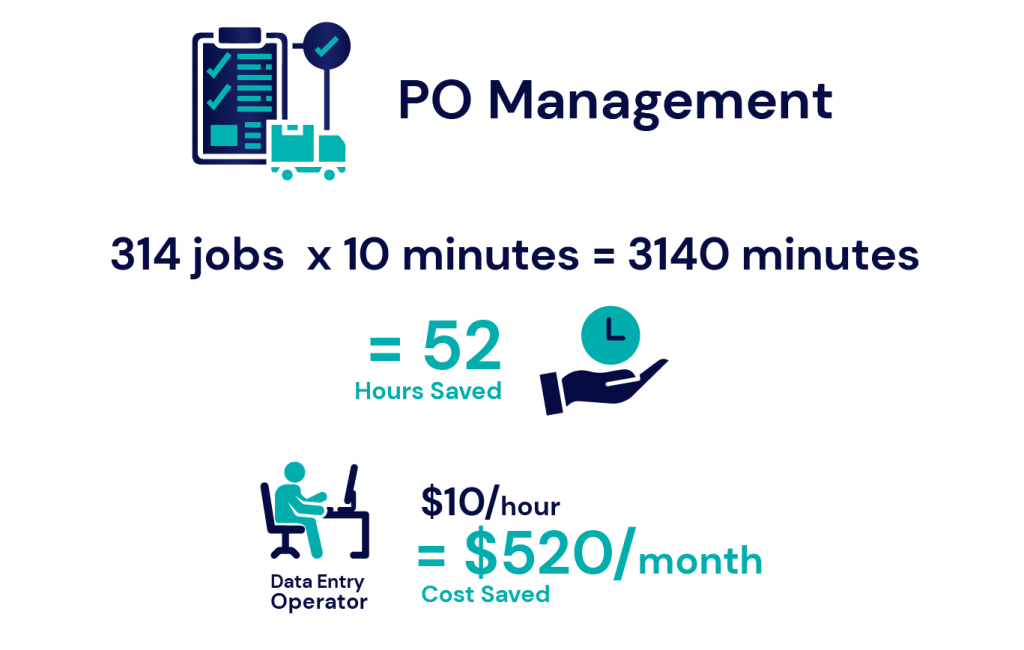 What are the advantages of automated purchase orders?
For example; humans are quite error-prone when it comes to entering purchase orders containing identical or near-identical information. An automated system can generate error-free purchase orders in a fraction of the time – freeing the humans up to do what they do best.